New Courses for Businesses to Bridge the Data Skills Gap
Everyone on your team needs to be able to understand and interpret data to make informed decisions. Remove the bottlenecks to data fluency with our new courses for businesses.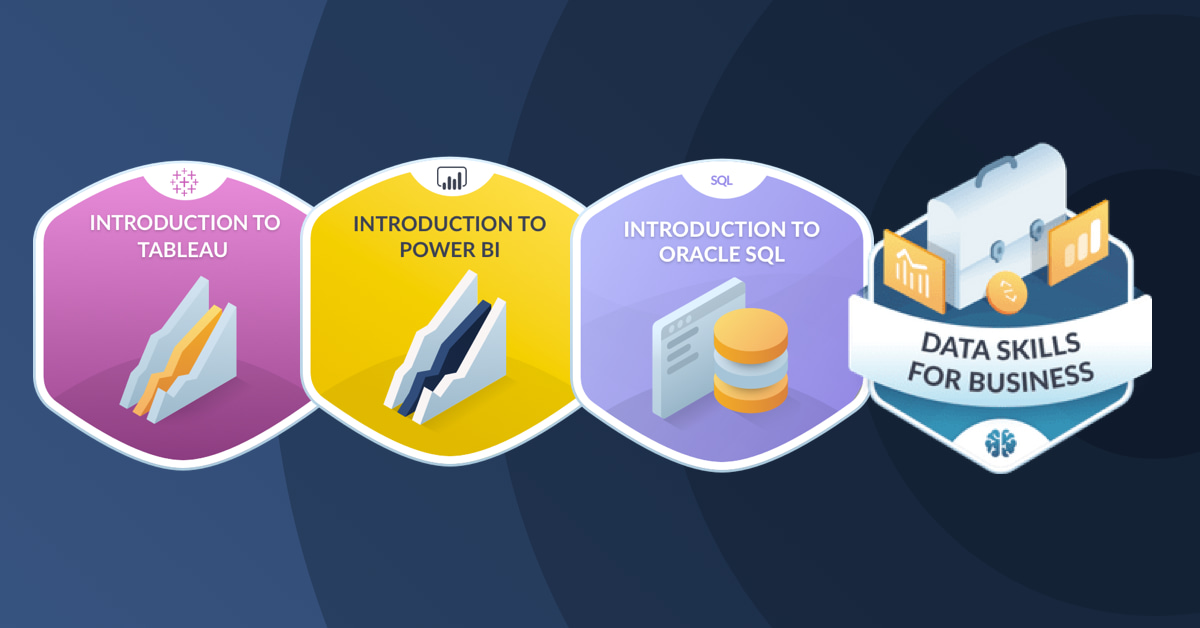 This blog post was updated on July 7, 2020.
Growing our business catalog
In 2020, we're focused on improving our platform and expanding our curriculum to help you understand how to use your most powerful asset—data. If you're an Enterprise customer, you now have the ability to access actionable insights with clear data visualizations, create bespoke learning paths with custom tracks, and leverage seamless SSO and LMS integrations. And we now offer over 340 courses on a wide array of topics for data science and analytics.
In this blog post, we'd like to highlight some important new additions to our curriculum: business training in Tableau, Power BI, and Oracle, as well as a foundational data skills track for business.
Tableau for business training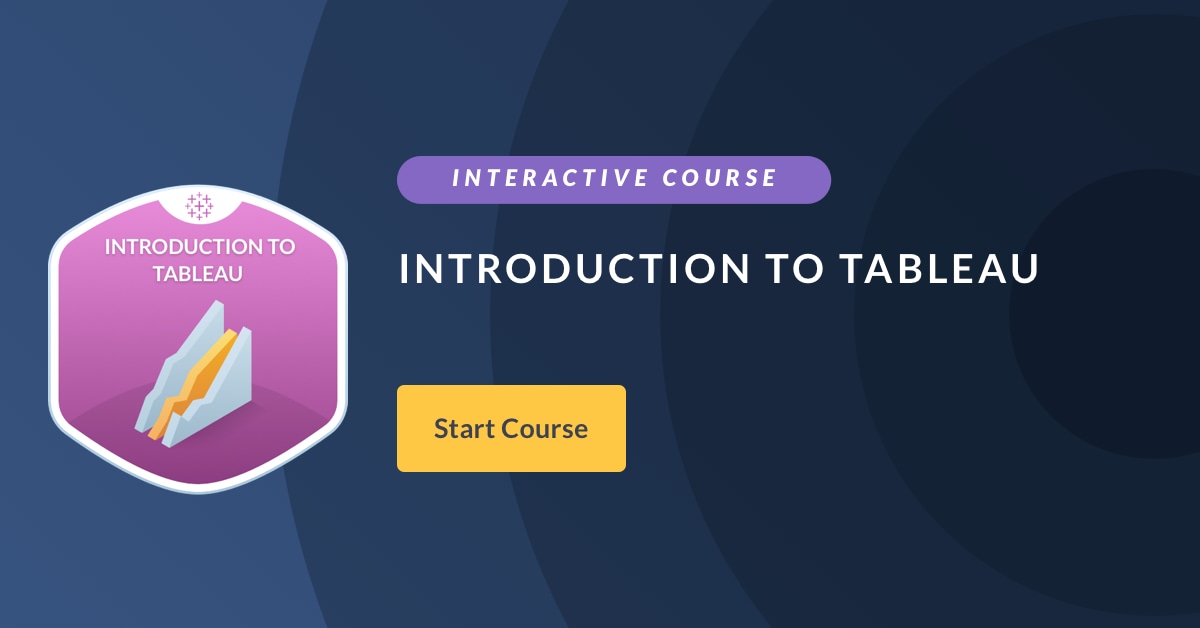 It's never been more important to empower teams with the skills to visualize and understand their data and make data-driven decisions. That's where business intelligence (BI) software like Tableau comes in: these tools are designed to help companies retrieve, analyze, transform, and report data. Many companies have access to these BI tools but are lacking in the skills required to leverage them to tell better data stories.
In the past six months, over 35,000 new learners have enrolled in our BI courses! Our Tableau for business training gives learners hands-on practice in Tableau's user-friendly drag-and-drop interface, making it simple for anyone to access and create visual representations of your data. Questions like "which country uses our website the most" or "in which month did we make the most sales this year" can be answered and represented in a table, bar graph or even overlaid on a map like below.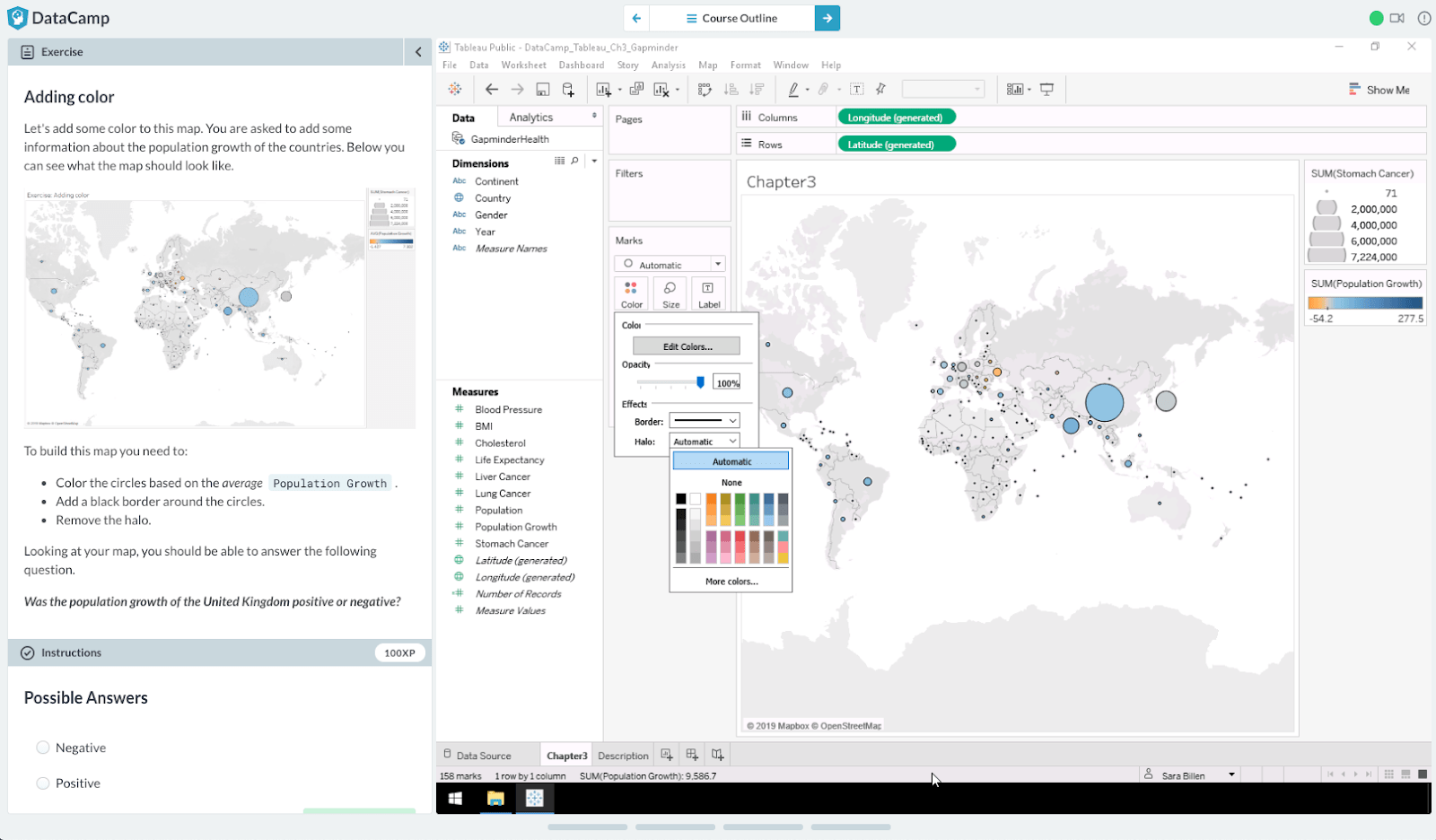 Reasons to take Introduction to Tableau
User-friendly BI tool to spread organization-wide data fluency
Broad-appeal course for any department, from HR to Sales
Hands-on Tableau exercises, no installation required
Learners can confidently navigate Tableau and create dashboards
Power BI training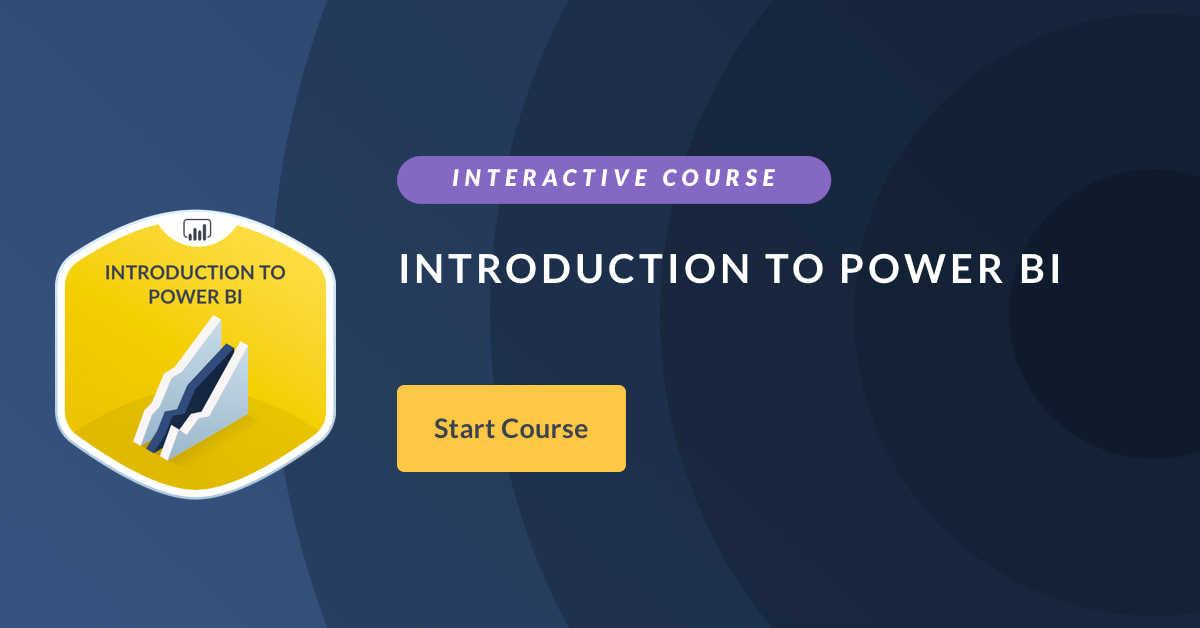 Power BI is a popular choice for companies looking to unlock more value from their Microsoft plan. It leverages existing Microsoft systems like Azure, SQL, and Excel. Similar to Tableau, Power BI is a web-based tool that provides real-time data access with user-friendly drag-and-drop functionality.
Our course, Introduction to Power BI, allows learners to level-up your skills using DAX formulas (Data Analysis Expressions) to create customized calculated columns and fields to better analyze your data.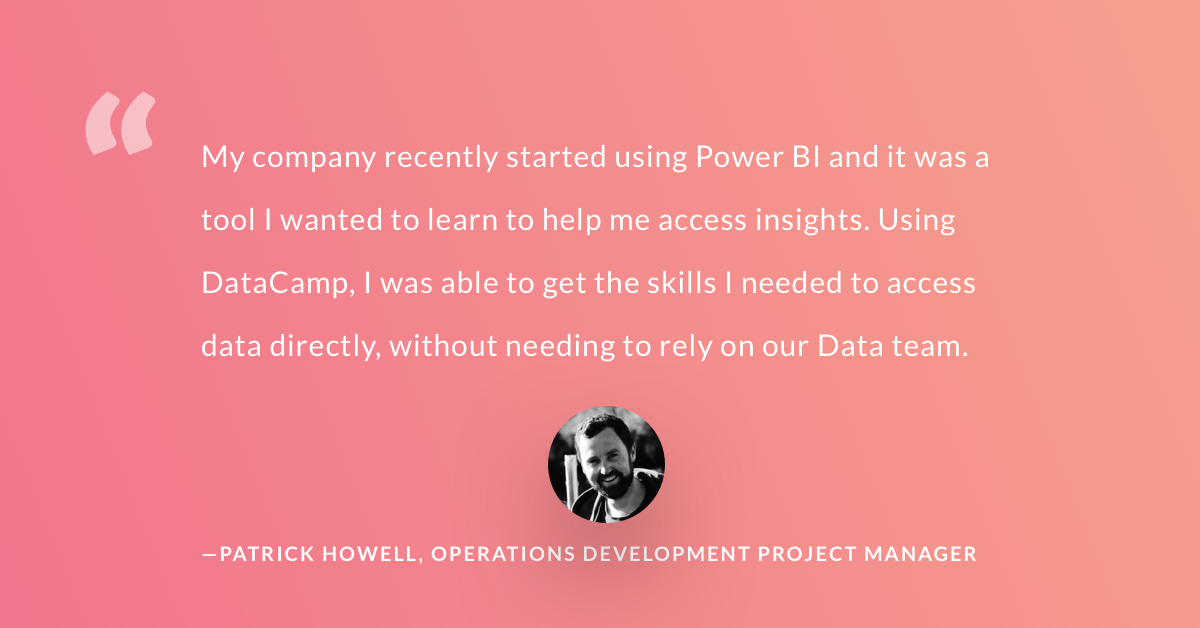 Oracle for business training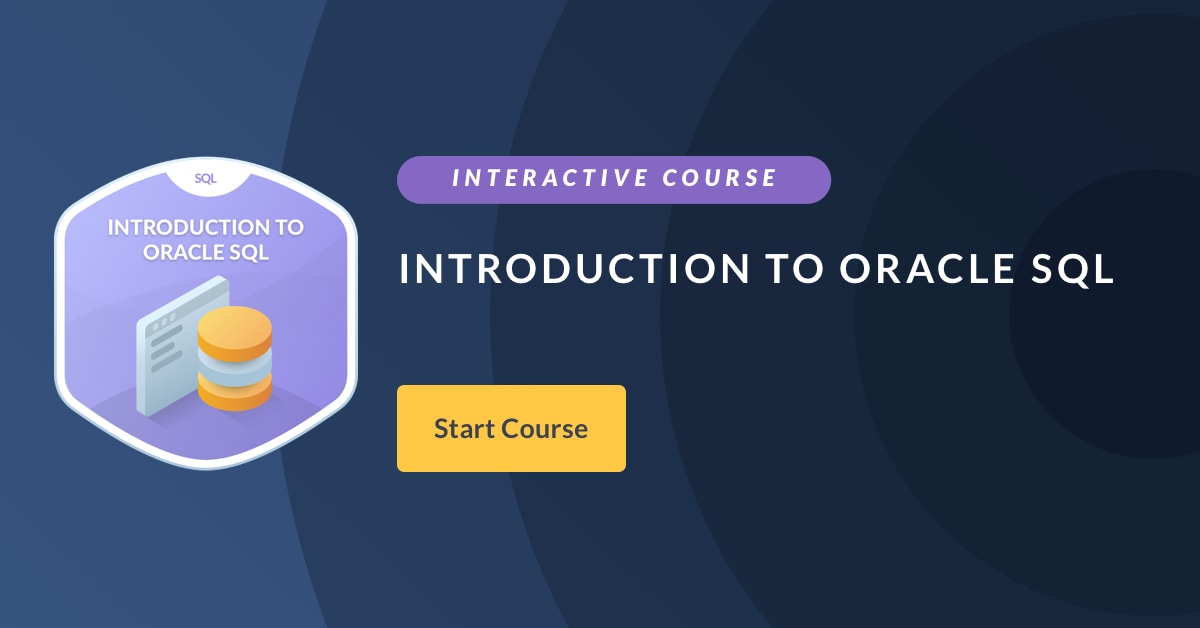 If your company uses Oracle, you know that equipping your team with the skills to extract relevant insights is key. Without these skills, your team has to wait for administrators to answer these questions on their behalf. But wouldn't you like to give everyone the ability to make smarter data-driven decisions on their own?
With DataCamp's Oracle for business training, you can unblock this bottleneck by empowering your team to answer questions directly from your database. We'll help your team access information stored in Oracle using PL/SQL (Procedural Language/SQL), which is an extension of SQL. Our interactive approach to learning will help your team get the skills they need to answer business questions using Oracle. This course is a great refresher and first step toward an Oracle SQL certification.
Reasons to take Introduction to Oracle SQL
The most popular relational database used to store company data
Can be taken as an introduction or first step toward certification
Hands-on SQL coding exercises, no prior SQL experience required
Learners will gain the skills to extract answers from your database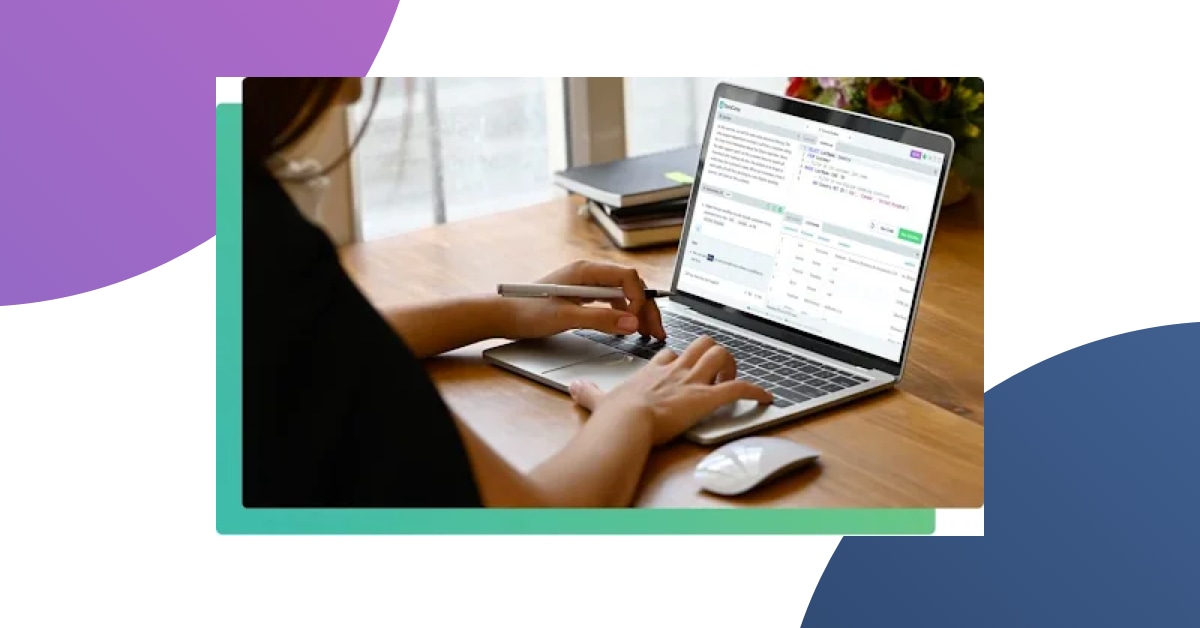 Everyone at your company needs foundational data skills
Everyone at your company has a different comfort level with data. Professionals who work most intensively with data include data scientists, who can run statistical models, and data engineers, who manage databases and ensure that data is stored safely and correctly. Other roles, like data analysts, may also need to crunch numbers and create summary reports and visualizations.
But data fluency doesn't stop there. Leaders who manage teams might not be doing hands-on work with data themselves, but they need to know what sort of questions they can ask that can realistically be answered by data—and whether their employees are using data correctly.
Even data consumers must have some level of data fluency in order to understand the results of analyses, no matter which department they're in. After all, data should inform almost every key decision at your company—including how to maximize employee engagement, identify seasonal trends impacting sales, predict the outcome of a marketing promotion—and much more. Data consumers are everyone at your company who should be able to understand summary statistics, like a line chart tracking your company's actual versus forecasted cash position, or a stacked bar chart tracking the source for inbound leads. They might not have domain expertise for every visualization they come across, but they should be able to understand the broad strokes of what the data is telling them.
Foundational data skills for business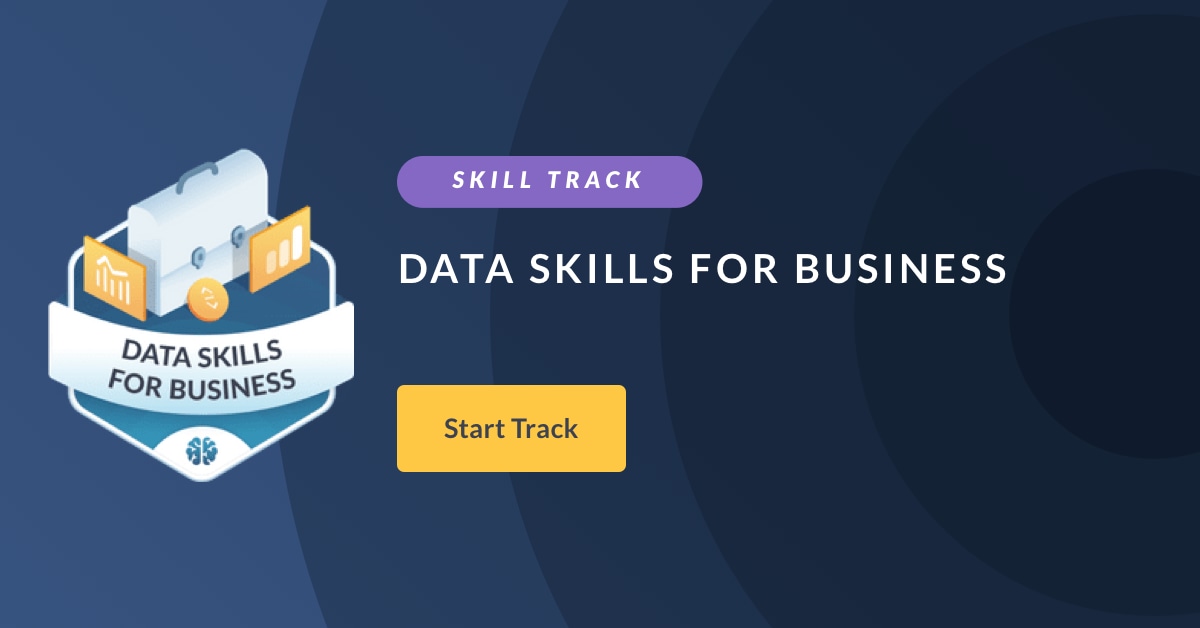 That's where our Data Skills for Business skill track comes in. Learn core data concepts, understand how to answer real-world questions using data, and become a more confident data-driven decision-maker within your organization. This track will help anyone apply data to solve business problems in a more informed way.
Reasons to take the Data Skills for Business track
Complete overview of data concepts and how to apply them
Relevant to anyone who works with analytics teams
Covers everything from key terminology to practical application
Learners will be empowered to make better data-driven decisions

---
---
← Back to blog