Case Study: Inventory Analysis in Tableau
Enhance your Tableau skills with this case study on inventory analysis. Analyze a dataset, create calculated fields, and create visualizations.
Start Course for Free
2 Hours
4 Videos
24 Exercises
Loved by learners at thousands of companies
---
Course Description
Looking for a way to challenge what you have learned in Tableau? This case study can help you prepare to tackle real-world problems in the field of inventory analysis.


Practice Your Tableau Skills With a Case Study
You'll analyze a dataset from a fictitious company named Acropolis Retail Inc. Many retailers want to investigate possible improvements in inventory management and purchases, but they need some help. Here is where you come to the rescue. But as you will see, in a real-world case, not everything is perfect.


Clean and Explore Data With Tableau
You will start by cleaning and exploring the data to verify everything makes sense. Next, you'll create calculated fields and ensure there is the appropriate level of detail for analyzing the clean information to obtain focused insights. Finally, you'll finish by creating attractive, informative visualizations and dashboards.

By the time you're finished, you'll be more confident performing an inventory analysis using Tableau.
In this first chapter, you will prepare and explore your new dataset in Tableau to set things up for your inventory analysis. Of course, as with a real-world dataset, things might not be perfect, so you should keep your eyes open to check your data is in order and that all required variables for analysis are readily available.

Here, you will continue developing more interesting metrics and methods for inventory analysis in Tableau, such as inventory turnover and ABC analysis, to help you investigate which items are best for Acropolis Retail Inc.

Reporting Inventory Analytics

In the final chapter, it's time to start creating dashboards to share information with suitable applications on management practices, such as assisting in purchase decisions to improve stock management efficiently.
Collaborators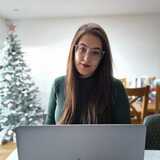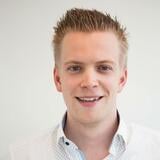 Iason Prassides
Content Developer at DataCamp
Iason holds a Master's degree in Chemistry from UCL and is now a Content Developer at DataCamp. He is also a certified Power BI data analyst. Prior to working at DataCamp, Iason held a number of analytics roles within a range of industries across different countries. Having a passion for education, data, and storytelling, he has found a great place at DataCamp to develop engaging content for learning. As an avid sports fan, he has a keen interest in sports statistics
See More
What do other learners have to say?
Join over
12 million learners

and start Case Study: Inventory Analysis in Tableau today!