Introduction to Docker
Gain an introduction to Docker and discover its importance in the data professional's toolkit. Learn about Docker containers, images, and more.
Start Course for Free
4 Hours
15 Videos
56 Exercises
Loved by learners at thousands of companies
---
Course Description
Docker is a tool used to develop, run, and ship containers. It's an essential part of every data professional's toolbelt, helping to create robust, secure, and scalable applications or workflows. In this course, you'll become a Docker pro, gaining hands-on experience using Docker CLI. Learn the Docker basics and understand how to create and manage containers using Dockerfiles and instructions. After an introduction to containers and when they are useful, you'll learn the Docker terminology and get hands-on experience with Docker commands using the Docker Command Line Interface. As you progress, you'll learn how to create and manage Docker containers using Dockerfiles and Dockerfile instructions. To wrap up, you'll learn Docker image security best practices to make your images safe and secure.
You'll start this course with an introduction to containers, what they are, their uses, and their advantages. You'll learn about Docker Engine, Docker's tool to create, run and manage containers. Then you'll learn the difference between a container and an image and compare containers and virtual machines, learning about their differences.

In chapter 2, you'll go from starting and stopping your first container to seeing how to clean your environment by removing all containers and images. You'll see how to debug issues by running commands inside a container or executing bash commands in a container interactively. Afterward, you'll know how to share images with colleagues or your entire company. All of this using the Docker Command Line Interface.

Writing Your Own Docker Images

Once you are able to manage images and containers, it's time to create your own. In chapter 3, you'll build your own images using Dockerfiles. Dockerfiles are text files that include everything needed for Docker to build an image. You'll learn how to create images and will get an introduction to all the essential Dockerfile instructions like FROM, RUN, COPY, and more. By the end of this chapter, you'll have insight into how Docker makes images and be able to create optimized Docker images from scratch.

Creating Secure Docker Images

In this final chapter, you'll focus on making your Dockerfiles configurable and secure. You'll learn how to make your Dockerfiles configurable using the ARG and ENV instructions. You'll see why changing the user in your images makes them more secure and how to use the USER Dockerfile instruction to do so. To wrap things up, you'll learn about some essential security best practices when creating Docker Images.
Collaborators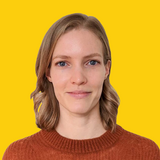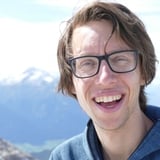 Tim Sangster
Full Stack Software Engineer
Tim is a Full Stack Software Engineer at DataCamp. Tim leads the Content Platform team, enabling new technologies on the platform and building the software that lets instructors create great DataCamp courses. Tim holds a degree in Electrical Engineering.
See More
Don't just take our word for it
Sort by
I found the course very informative, even though it may be a little short it doesn't last too long, but it's full of practices and everything is well explained, and that's what really matters, the course is pretty good.

Clear and concise information.

Gave Enough To Impart Confidence and take the next level

The platform is very useful
Join over
12 million learners

and start Introduction to Docker today!