Introduction to Python for Finance
Learn to use Python for financial analysis using basic skills, including lists, data visualization, and arrays.
Start Course for Free
4 Hours
14 Videos
55 Exercises
Loved by learners at thousands of companies
---
Course Description
Learn the Fundamentals of Python for Finance
The financial industry uses Python extensively for quantitative analysis, ranging from understanding trading dynamics to risk management systems. This course will show you how to analyze your financial data by building your Python skills.


Manipulate and Visualize Data with Python Packages
The first chapter explains how Python and finance go hand in hand. You will then learn Python basics such as printing output, performing calculations, understanding data types, and creating variables.

Next, you'll cover lists and arrays in Python, exploring how you can use them to work with data. You'll use the NumPy and Matplotlib packages to manipulate and visualize data.


Perform Financial Analysis Using Python
Finally, you will finish the course by conducting a Python financial analysis on an S&P 100 dataset. Here, you will apply your Python skills to filter lists, summarize sector data, plot P/E ratios in histograms, visualize financial trends, and identify outliers.

By the end of the course, you will be confident in your basic Python skills and practical financial analysis skills. These skills are highly rewarded in the finance industry to solve quantitative finance problems. This course is part of our Finance Fundamentals in Python track which is perfect for those who wish to delve deeper into Python for finance.
This chapter is an introduction to basics in Python, including how to name variables and various data types in Python.

This chapter introduces lists in Python and how they can be used to work with data.

This chapter introduces packages in Python, specifically the NumPy package and how it can be efficiently used to manipulate arrays.

In this chapter, you will be introduced to the Matplotlib package for creating line plots, scatter plots, and histograms.

In this chapter, you will get a chance to apply all the techniques you learned in the course on the S&P 100 data.
Collaborators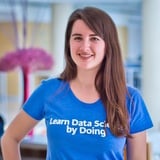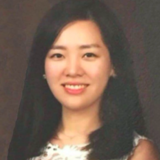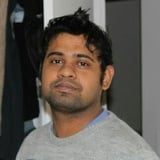 Adina Howe
Assistant Professor and Data Scientist
Adina is an Assistant Professor in the College of Engineering at Iowa State University (ISU) in Ames, Iowa. She teaches numerical methods, computational biology, and data science courses in the undergraduate and graduate programs. Her research focuses on using computational tools to help address global grand challenges, such as how to best manage our land and water resources. She loves dogs, board games, and using programming to solve problems that help people.
See More
Join over
12 million learners

and start Introduction to Python for Finance today!