Sampling in Python
Learn to draw conclusions from limited data using Python and statistics. This course covers everything from random sampling to stratified and cluster sampling.
Start Course for Free
4 Hours
15 Videos
51 Exercises
Loved by learners at thousands of companies
---
Course Description
Sampling in Python is the cornerstone of inference statistics and hypothesis testing. It's a powerful skill used in survey analysis and experimental design to draw conclusions without surveying an entire population. In this Sampling in Python course, you'll discover when to use sampling and how to perform common types of sampling—from simple random sampling to more complex methods like stratified and cluster sampling. Using real-world datasets, including coffee ratings, Spotify songs, and employee attrition, you'll learn to estimate population statistics and quantify uncertainty in your estimates by generating sampling distributions and bootstrap distributions.
Introduction to Sampling

Free

Learn what sampling is and why it is so powerful. You'll also learn about the problems caused by convenience sampling and the differences between true randomness and pseudo-randomness.

It's time to get hands-on and perform the four random sampling methods in Python: simple, systematic, stratified, and cluster.

Let's test your sampling. In this chapter, you'll discover how to quantify the accuracy of sample statistics using relative errors, and measure variation in your estimates by generating sampling distributions.

You'll get to grips with resampling to perform bootstrapping and estimate variation in an unknown population. You'll learn the difference between sampling distributions and bootstrap distributions using resampling.
Collaborators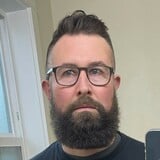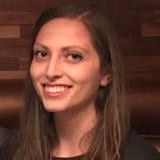 James Chapman
Curriculum Manager, DataCamp
James is a Curriculum Manager at DataCamp. He has a Master's degree in Physics and Astronomy from Durham University, where he specialized in quasar detection and tutored Math and English. He joined DataCamp as a learner in 2018, and the data skills learned on DataCamp were quickly integrated into his scientific projects. In his spare time, he enjoys restoring retro toys and electronics.
Follow James on LinkedIn
See More
Don't just take our word for it
Sort by
The course is very interesting! The instructor is outstanding! The AI assistant is very impressive!

'Sampling in Python' is a very interesting course, the course material is detailed and comprehensible even for someone inexperienced in probability.

A very good course, it gives you the necessary basis to get started in statistics.

Course appeared to be complete and with an appropriate level of rigor for me. Teacher was obviously of great quality. Needs to have an associated practice module. Thanks.

This is a good and important course. I think it would be better if some theoratical knowlege is added more but it may be biased because of my strong STEM background.
Join over
12 million learners

and start Sampling in Python today!