Dashboard Design Concepts
Learn the skills needed to create impactful dashboards. Understand dashboard design fundamentals, visual analytics components, and dashboard types.
Start Course for Free
2 Hours
16 Videos
49 Exercises
Loved by learners at thousands of companies
---
Course Description
Learn the Fundamentals of Dashboard Design
Dashboard Design Concepts is a comprehensive course designed for data-driven individuals who want to learn how to turn data into insights and impact the decision-making process.
Learn to Design the Perfect Dashboard
You will become familiar with the fundamentals of dashboard design, including how to choose the right performance metrics, use data visualization to effectively communicate insights, and design dashboards that drive business success. Whether you are new to dashboard design or looking to improve your existing skills, this course will provide you with the knowledge and skills you need to create impactful and effective dashboards.
Create Dashboards That Make an Impact
You'll start this course by covering some of the foundations of dashboard design, including the structure and key measurements to consider when building dashboards. As you progress, you'll explore some of the principles of visual analytics, giving you the knowledge you need to improve your dashboards through data quality and metadata. After covering dashboard taxonomies, you'll finish the course by learning about dashboard software and how to measure the performance of the dashboards you create.
This course begins with introducing the fundamental concepts of dashboard design and structure. You will then learn how to define key measurements for the business performance dashboards and connect them to stakeholders who have an interest in the organization's decisions and goals.

Visual Analytics Components

In this chapter, you'll learn about dashboard design and the principles of visual analytics. You'll also look at ways to improve the dashboard via data quality and metadata.

Chapter 3 introduces dashboard taxonomies. You'll also learn how to choose the right dashboard for particular situations.

Dashboard Success and Integration

In the final chapter, you'll learn about dashboard software, dashboard checklist, and how to measure the dashboard's success, impact, and adoption.
Collaborators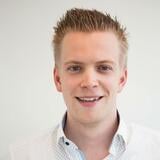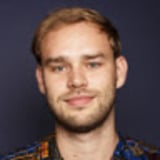 Olga Scrivner
President, Scrivner Solutions Inc
Olga Scrivner is an Assistant Professor in Computer Science & Software Engineering at the Rose-Hulman Institute of Technology and an Adjunct faculty in the Online Data Science program at Indiana University. She co-founded Scrivner Solution Inc, a consulting firm that specializes in providing AI-based solutions to healthcare organizations. She also circumnavigated the earth and visited all 7 continents and in her free time she runs the martial art dojo.
See More
What do other learners have to say?
Join over
12 million learners

and start Dashboard Design Concepts today!