Baseball Data Visualization in Power BI
Discover how to analyze and visualize baseball data using Power BI. Create scatter plots, tornado charts, and gauges to bring baseball insights alive.
Start Course for Free
3 Hours
7 Videos
24 Exercises
Loved by learners at thousands of companies
---
Course Description
Visualize Baseball Data
In this course, you'll harness the power that Power BI offers to examine and analyze one of the most well-known and extensive baseball datasets freely available on the internet - Lahman's baseball dataset.
Create Charts and Conditional Formatting
By creating insightful visualizations through built-in and customized charts and conditional formatting, you'll bring this dataset alive. Working for a baseball historian and a team General Manager, you'll create a range of visualizations, such as scatter plots, tornado charts, and gauges, to visualize baseball insights without overwhelming your audience.
Improve Your Power BI Skills
Throughout the course, you'll learn how to create powerful data visualizations using Power BI and develop valuable skills for data analysis and visualization. This course is perfect for baseball enthusiasts, historians, and data analysts.
​​In this first chapter, you'll get your first look at Lahman's baseball dataset, which you'll use throughout the course and start working for a baseball historian. You will help the historian look into common opinions regarding baseball batting statistics and even examine a team's performance in one specific season.

In the second chapter, you will start your first tasks for the General Manager of a team, focusing on the performance of Shortstops during the 2019 season. You will also examine batting averages for different teams and players and get introduced to the Mendoza Line!

In this chapter, you will once again team up with a baseball historian to provide information on how offensive productivity has changed over time and hone in on whether batters have emphasized hitting for power as baseball has developed.

The last chapter is all about wrapping up projects for the General Manager. You will look at appearance statistics for players for different positions, and you will also track if a team has met its season targets.
Collaborators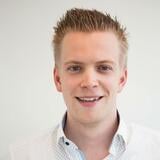 Kevin Feasel
CTO, Envizage
Kevin is a Microsoft Data Platform MVP and CTO at Envizage, where he specializes in data analytics with T-SQL and R, forcing Spark clusters to do his bidding, fighting with Kafka, and pulling rabbits out of hats on demand. He is the lead contributor to Curated SQL (https://curatedsql.com) and author of PolyBase Revealed (forthcoming). A resident of Durham, North Carolina, he can be found cycling the trails along the triangle whenever the weather's nice enough.
See More
What do other learners have to say?
Join over
12 million learners

and start Baseball Data Visualization in Power BI today!