Case Study: Ecommerce Analysis in Tableau
In ecommerce, increasing sales and reducing expenses are top priorities. In this case study, you'll investigate data from an online pet supply company.
Start Course for Free
3 Hours
4 Videos
27 Exercises
Loved by learners at thousands of companies
---
Course Description
Are you ready to apply your Tableau skills to solve practical business problems? For ecommerce businesses, increasing sales and reducing expenses are top priorities. In this Tableau case study, you'll investigate a dataset from a fictitious online pet supply company called Munchy's.


Use Your Tableau Skills With a Practical Case Study
First, you'll analyze the sales dataset and find out which products are frequently bought together and in what quantity. You will then make upsell and cross-sell recommendations by building a market basket analysis.

Next, you'll need to address the fact that shipping costs remain a big expense for online retailers. You'll work on strategies such as shipping more of the same product to reduce per-unit costs. You will also need to understand where the customers are and what they buy to make recommendations to the management for a new warehouse location.
Analyze The Data and Visualize Your Findings
As you collate your findings, you'll create calculated fields and various visualizations in Tableau, such as dual-axis graphs, highlight tables, and maps. Finally, you'll use filters and parameters to make your graphs dynamic and combine everything into a story to share your recommendations.
In this first chapter, you'll build a dataset for sales and expense analysis. You'll combine multiple files, filter out invalid data, and create metrics for customers and orders. Using a self-join on sales data, learn to create a correlation matrix. Use the correlation matrix to determine products that are frequently bought together.

Next, you'll create metrics for the most profitable products and customers. You'll standardize location names and build a map of sales by state, before exploring the shipping cost metrics. Finally, you'll build a what-if analysis to display the impact of shipping higher quantities on shipping costs.

In the final chapter, you'll build multiple dashboards and present them as a coherent story. You'll display the product and customer attributes that will result in the highest ROI for the upsell/cross-sell campaign. To round off, you'll recommend specific actions to reduce shipping expenses.
Collaborators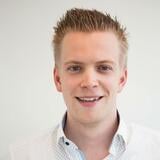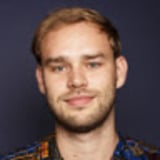 Dev Bhosale
Head of Business Intelligence at SOC Telemed
Dev is a seasoned management professional, consultant, trainer, and speaker. He discovered in early 2000s that Microsoft DOS is capable of displaying data in a graphical format. Ever since, he has been obsessed with helping people use data in a visual way. He has worked with some of the best data teams in the world, and holds Tableau Server, AWS Solutions, and Azure Fundamentals certifications. He has spoken at Tableau conferences, user groups, and online events. Dev lives in Washington, DC region with his wife and two children.
See More
What do other learners have to say?
Join over
12 million learners

and start Case Study: Ecommerce Analysis in Tableau today!