Case Study: Mortgage Trading Analysis in Power BI
In this Power BI case study you'll play the role of a junior trader, analyzing mortgage trading and enhancing your data modeling and financial analysis skills.
Start Course for Free
3 Hours
5 Videos
23 Exercises
Loved by learners at thousands of companies
---
Course Description
Explore the Financial System with Power BI
In this Power BI case study, you will play the part of a newly hired junior trader on a trading desk for a mortgage originator. Enjoy this fast-paced and challenging case study as you learn the ins and outs of the financial system.


Play the Role of a Junior Trader
The flow of money through our economy happens on your desk as it trickles down from big investment banks to your lending firm to individual borrowers – and you're the one making it happen.


Use Your Power BI Skills to Gain Insights
You will identify a population of mortgages to trade, evaluate each mortgage and each bid received from prospective buyers, and finally execute a trade. By the end of this case study, you will have sharpened your data modeling, DAX, and financial analysis skills, and you will have experienced a unique perspective on the banking industry.
In this chapter, you will focus on getting our data ready for trading. You'll clean up mortgage data, create loan statuses, and amortize loan balances.

Bids are in on the loans, so now it's time for you to analyze the bids and determine the winners.

Now that you've struck our trades, it's time to analyze the outcomes and Sooper Mortgage's business strategy.
Collaborators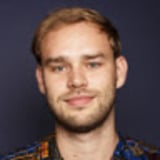 Nick Edwards
Analyst for Mynd
Nick Edwards is an Analyst for Mynd, a fast-growing PropTech startup, where he uses data and BI tools to unlock the full strength of financial analysis. He graduated with honors in Economics and Business Analytics at the University of Colorado Boulder. He realized honing data science skills would greatly benefit his career and believes it will for you, too!
See More
What do other learners have to say?
Join over
12 million learners

and start Case Study: Mortgage Trading Analysis in Power BI today!