Case Study: Supply Chain Analytics in Tableau
Dive into our Tableau case study on supply chain analytics. Tackle shipment, inventory management, and dashboard creation to drive business improvements.
Start Course for Free
3 Hours
4 Videos
26 Exercises
Loved by learners at thousands of companies
---
Course Description
Use Tableau for Supply Chain Analysis
Test your Tableau skills on a real-world dataset focusing on supply chain analytics. In this case study, you will help solve key challenges of shipment and inventory management, analyze supply chain inefficiencies and create insightful dashboards to inform business stakeholders about the potential problems and propose structural business improvements.


Create Tableau Dashboards to Show Your Findings
Throughout this case study, you will use a wide range of Tableau skills, including calculations, visualizations, to draw insights on the data. You will then bring your findings together to create interactive dashboards that demonstrate clear insights.


Gain Hands-On Tableau Experience
This analytics case study gives you the chance to demonstrate your abilities in varies areas of Tableau. By the time you're finished, you'll have worked through an entire practical example of how to use the tool in a supply chain setting.
Ready to test your Tableau skills and learn more about the supply chain? In this part of the course you will set the first exploratory steps and focus on the business challenges related to shipments. You will then use the power of Tableau to visualize them!

Understanding our Inventory

Free

Having studied the shipments, you will now use your data skills to unravel the inventory challenges. Using various calculations and visualization techniques will be key to generating powerful insights for our business.

Bringing It All Together

Free

All great data work only matters if it brings direct business value. It's time to gather your loose insights and visualizations together into cohesive, interactive dashboards and share them with your stakeholders.
Collaborators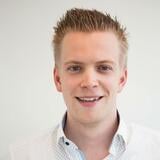 Agata Bak-Geerinck
Senior Data Analyst at Telenet
Agata is a passionate data analyst and a certified Tableau practitioner with years of experience in various analytical roles focusing on insights, visualization, and reporting. She currently works for a major Belgian telecom company where she translates vast amounts of complex data into actionable strategic insights for the business leaders. In her free time, she is a foreign languages lover, an avid reader, and an all-around fitness enthusiast.
See More
What do other learners have to say?
Join over
12 million learners

and start Case Study: Supply Chain Analytics in Tableau today!