Data Storytelling Case Study: College Majors
Data storytelling is a high-demand skill that elevates analytics. Learn narrative building and visualizations in this course with a college major dataset!
Start Course for Free
1 Hour
6 Videos
22 Exercises
Loved by learners at thousands of companies
---
Course Description
Stories are all around us! In the data world, stories help us solve business problems and convey valuable findings to stakeholders. Although often overshadowed by flashier technical topics such as ML and deep learning, data storytelling is a high-demand skill that evolves your analytical skills and deliverables from informative to insightful. This is why publications like the Harvard Business Review consistently reports data storytelling on top of any data professional's requirements list. In this course, you will complete a case study to learn the fundamentals of data storytelling and why it's important in analytics. You'll have the opportunity to learn key elements to include in every data story such as building narrative arcs, establishing a data foundation, and leveraging visualizations. In this case study on college graduate outcomes, students will evolve their findings across multiple data story maturity levels for optimal and accessible value claims, and actionable insights. At the conclusion of the course, you will have the necessary skills to provide data-driven impact by coupling your technical skills with communication maturity and professionalism.
Welcome Storytellers!

Free

Welcome to data storytelling! In this chapter, you will learn about data storytelling, the role it plays in data analytics, and the case for learning it. You will also learn about data storytelling elements and how to employ them for effective storytelling.

College Majors Case Study

In this chapter, we will put our data storytelling knowledge to work using a dataset on a sample of universities and their various majors. The data details the graduate tuition, debt, graduation rates, and employment rates. In an effort to improve college major outcomes, you will learn to bring a data story to life and provide insightful recommendations.
Collaborators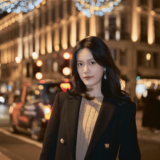 Leondra Gonzalez
Sr. Data & Applied Scientist, Microsoft
Leondra R. Gonzalez is a Senior Data & Applied Scientist at Microsoft with over 10 years of experience in statistical modeling, machine learning, technical leadership, and corporate strategy. Previously, Leondra has applied her skills across digital marketing, entertainment, operations, and quantitative research at companies including Google, Amazon Studios, Twentieth Century Fox, and Sony Music. Now based in Indianapolis, IN with her husband and 2 cats, Leondra holds an MBA with a concentration in Data and Decisions from Quantic School of Business and Technology and is a Ph.D. candidate in Information Technology at the University of the Cumberlands.
See More
What do other learners have to say?
Join over
12 million learners

and start Data Storytelling Case Study: College Majors today!