Developing Machine Learning Models for Production
Shift to an MLOps mindset, enabling you to train, document, maintain, and scale your machine learning models to their fullest potential.
Start Course for Free
4 Hours
13 Videos
45 Exercises
Loved by learners at thousands of companies
---
Course Description
Much of today's machine learning-related content focuses on model training and parameter tuning, but 90% of experimental models never make it to production, mainly because they were not built to last. In this course, you will see how shifting your mindset from a machine learning engineering mindset to an MLOps (Machine Learning Operations) mindset will allow you to train, document, maintain, and scale your models to their fullest potential.
Experiment and Document with Ease
Experimenting with ML models is often enjoyable but can be time-consuming. Here, you will learn how to design reproducible experiments to expedite this process while writing documentation for yourself and your teammates, making future work on the pipeline a breeze.
Build MLOps Models For Production
You will learn best practices for packaging and serializing both models and environments for production to ensure that models will last as long as possible.
Scale Up and Automate your ML Pipelines
By considering model and data complexity and continuous automation, you can ensure that your models will be scaled for production use and can be monitored and deployed in the blink of an eye.
Once you complete this course, you will be able to design and develop machine learning models that are ready for production and continuously improve them over time.
Moving from Research to Production

Free

This chapter will provide you with the skills and knowledge needed to move your machine learning models from the research and development phase into a production environment. You will learn about the process of moving from a research prototype to a reliable, scalable, and maintainable system.

In this chapter, you'll learn about the importance of reproducibility in machine learning, and how to ensure that your models remain reproducible and reliable over time. You'll explore various techniques and best practices that you can use to ensure the reproducibility of your models.

ML in Production Environments

In Chapter 3, you'll examine the various challenges associated with deploying machine learning models into production environments. You'll learn about the various approaches to deploying ML models in production and strategies for monitoring and maintaining ML models in production.

In the final chapter, you'll learn about the various ways to test machine learning pipelines and ensure they perform as expected. You'll discover the importance of testing ML pipelines and learn techniques for testing and validating ML pipelines.
Collaborators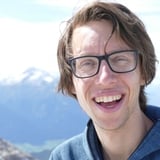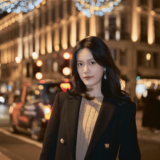 Sinan Ozdemir
Data Scientist, Entrepreneur, and Author
Sinan Ozdemir is a Data Scientist, Entrepreneur, Teacher, and Author. He is the founder of LoopGenius, a company that helps people get their first 100 customers for their side hustle. As an expert in NLP technologies, including LLMs and ChatGPT, Sinan is passionate about exploring the power of these technologies to help businesses achieve their goals. He specializes in generative AI, including stable diffusion and GPT3, and is committed to helping companies rapidly prototype and implement these cutting-edge technologies. Sinan has authored 5 books on Machine Learning and Data Science and has taught at renowned institutions like Johns Hopkins University, O'Reilly, and Pearson.
See More
What do other learners have to say?
Join over
12 million learners

and start Developing Machine Learning Models for Production today!