HR Analytics: Predicting Employee Churn in R
Predict employee turnover and design retention strategies.
Start Course for Free
4 Hours
14 Videos
50 Exercises
4,029 Learners
Loved by learners at thousands of companies
---
Course Description
Organizational growth largely depends on staff retention. Losing employees frequently impacts the morale of the organization and hiring new employees is more expensive than retaining existing ones. Good news is that organizations can increase employee retention using data-driven intervention strategies. This course focuses on data acquisition from multiple HR sources, exploring and deriving new features, building and validating a logistic regression model, and finally, show how to calculate ROI for a potential retention strategy.
This chapter begins with a general introduction to employee churn/turnover and reasons for turnover as shared by employees. You will learn how to calculate turnover rate and explore turnover rate across different dimensions. You will also identify talent segments for your analysis and bring together relevant data from multiple HR data sources to derive more useful insights.

In this chapter, you will create new variables from existing data to explain employee turnover. You will analyze compensation data and create compa-ratio to measure pay equity of all employees. To identify the most important variables influencing turnover, you will use the concept of Information Value (IV).

In this chapter, you will build a logistic regression model to predict turnover by taking into account multicollinearity among variables.

Model Validation, HR Interventions, and ROI

In this chapter, you will calculate the accuracy of your model and categorize employees into specific risk buckets. You will then formulate an intervention strategy and calculate the ROI for this strategy.
Collaborators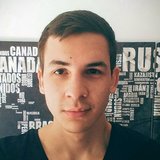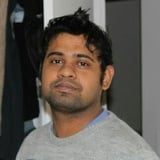 Abhishek Trehan
People Analytics Practitioner
Abhishek is an SHRM Certified Professional, a CAP® (Certified Analytics Professional from INFORMS), and a Six Sigma Black Belt. Has worked and held various roles in fortune 500 companies including setting up HR Analytics and Digital HR COE. He has been a visiting faculty to Indian Institute of Management and is a speaker on HR Analytics.
See More
Anurag Gupta
People Analytics Practitioner
Anurag holds post graduate degree in Human Resources Management from XLRI, Jamshedpur. He has several years of experience in setting up People Analytics function for global MNCs and believes that for HR to get a seat at the C-suite table, they should incorporate data driven decisions across the employee lifecycle.
See More
What do other learners have to say?
Join over
11 million learners

and start HR Analytics: Predicting Employee Churn in R today!