Introduction to Data Warehousing
This introductory and conceptual course will help you understand the fundamentals of data warehousing.
Start Course for Free
4 Hours
16 Videos
57 Exercises
2,657 Learners
Loved by learners at thousands of companies
---
Course Description
Explore the Data Warehousing Basics
This introductory and conceptual course will help you understand the fundamentals of data warehousing. You'll gain a strong understanding of data warehousing basics through industry examples and real-world datasets. Some have forecasted that the global data warehousing market is expected to reach over $50 billion in 2028. This industry has continued to evolve over the years and has been a critical component of the data revolution for many organizations. There has never been a better time to learn about data warehousing.
Learn What Data Warehouses Are Used For
You'll start this course by exploring what a data warehouse is and how they compare data lakes and data mart systems. You'll cover how different data professionals, such as data engineers, data scientists, analysts, interact with a data warehouse through its development, production, and ongoing maintenance. Once you've mastered the fundamentals, you'll learn about the different layers of a data warehouse and data warehouse architectures, including the Inmon and Kimball's approach.
Discover Data Warehousing ETL
You'll also cover data modeling, including Kimball's four-step process and column store vs. row store. As you' progress, you'll learn about data prep and cleaning, ETL vs. ELT, and cloud data warehouses.
Data Warehouse Basics

Free

Prepare for your data warehouse learning journey by grounding yourself in some foundational concepts. To begin this course, you'll learn what a data warehouse is and how it compares and contrasts to similar-sounding technologies, data marts and data lakes. You'll also learn how different personas help support the various stages of a data warehouse project.

Warehouse Architectures and Properties

In chapter two, you'll gain a better understanding of data warehouse architecture by learning the typical layers of a data warehouse and how the presentation layer supports analysts. Additionally, you'll learn about Bill Inmon and his top-down approach and how it compares to Ralph Kimball and his bottom-up approach. Finally, you'll understand the difference between OLAP and OLTP systems.

Data Warehouse Data Modeling

Here, you'll learn how to organize the data in your data warehouse with an excellent data model. First, you'll cover the basics of data modeling by learning what a fact and a dimension table are and how you use them in the star and snowflake schemes. Then, you'll review how to create a data model using Kimball's four-step process and how to deal with slowly changing dimensions.

Implementation and Data Prep

You'll wrap up the course by learning the pros and cons of ETL and ELT processes and on-premise versus an in-cloud implementation. You'll conclude by walking through an example, making key decisions on warehouse design and implementation.
Collaborators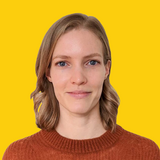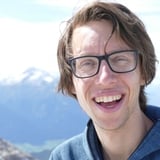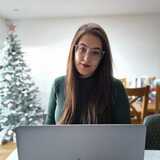 Aaren Stubberfield
Manager, Supply Chain Analytics @ Ingredion Incorporated
Manager of Supply Chain Analytics, with over 7 years of experience analyzing data to find insight for business related questions. I am responsible Supply Chain related Analytics for the NA business for $5.8 billion ingredient solutions provider to the food, beverage, brewing and pharmaceutical sectors. I graduated from DePaul University with distinction and received a MS in Predictive Analytics. I am passionate about Data Science / Machine Learning and I continue to work on my craft by learning new concepts through online classes.
See More
What do other learners have to say?
Join over
11 million learners

and start Introduction to Data Warehousing today!