Introduction to DevOps
In this Introduction to DevOps, you'll master the DevOps basics and learn the key concepts, tools, and techniques to improve productivity.
Start Course for Free
4 Hours
16 Videos
49 Exercises
Loved by learners at thousands of companies
---
Course Description
Discover the Basics of DevOps


DevOps is all about driving high-quality software development productively and collaboratively. It is a mix of cultural philosophies, practices, and tools to deliver software in an overall better way. This introduction to DevOps course simplifies the complex modern software development environments and puts you in the driver's seat.

You will see a comprehensive overview of software development, and you will learn all of the essential concepts behind DevOps and apply them to real-life use cases.


Explore Key DevOps Concepts


As you work through the course, you'll explore the differences between DevOps, DataOps, and MLOps. In addition, you'll cover basic project management methodologies, as well as basic software architecture concepts.


Discover the Essential DevOps Tools


Once you've built your knowledge in these areas, you'll move on to the main software infrastructure concepts and explore continuous integration and continuous delivery. You'll also learn about some of the main DevOps tools and explore how we can ensure data quality and security.

After completing this introduction to DevOps course, you will be able to apply your knowledge to almost any software development project to increase the output's quality and improve your team's productivity. So let's start exploring modern software development and applying what we learn from day one!
Introduction to DevOps

Free

This chapter will go through what DevOps is, discover its principles and see what benefits it brings. You will discover how it is applied to different kinds of software development. Lastly, you will look at the basics of project management to see different approaches and how they can power up DevOps to bring substantial advantages to organizations.

This chapter introduces the main components of IT infrastructure, change management, and software architecture. You will see how different parts come together to compose online products, how they interact with each other, and how teams collaborate on the DevOps Change Management Model. You'll explore the main elements of DevOps in detail. At the end of this chapter, you will be empowered to tackle some of the complex software engineering problems, like architectural design, and improve online products safely and quickly.

Implementation of DevOps for Data Engineering

Here, you will embark on a journey to navigate DevOps through the lens of a data engineer. You will explore what the DevOps architecture means from a Data Engineering standpoınt. Further, you will look at the main concepts related to Data Pipelines and how they are used in a microservices architecture. After learning about data pipelines, you will put your Data Scientist hat on and look at DevOps from a reporting perspective. Lastly, you will look at the tooling environment of DevOps and discuss the main tools used for DevOps.

Accurate, Predictive, and Unbiased Data With DevOps

In this final chapter, you will examine how DevOps helps ensure high data quality. Furthermore, you will look into quality and reliability in software. Last but not least, you will look at the cultural concepts enabling DevOps. Then, you will revamp everything you have learned and be fully equipped with the power of DevOps.
Collaborators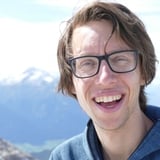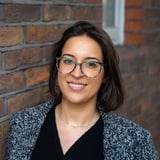 Cem Sakarya
Instructor & DevOps Risk Advisor
Risk Advisor specializing in DevOps and Platform Engineering risks and Software Engineering health best practices. Data Scientist by heart.
See More
What do other learners have to say?
Join over
12 million learners

and start Introduction to DevOps today!