Time Series Analysis in SQL Server
Explore ways to work with date and time data in SQL Server for time series analysis
Start Course for Free
Create Your Free Account
or
By continuing, you accept our
Terms of Use
, our
Privacy Policy
and that your data is stored in the USA. You confirm you are at least 16 years old (13 if you are an authorized Classrooms user).
Loved by learners at thousands of companies
---
Course Description
SQL Server has a robust set of tools to prepare, aggregate, and query time series data. This course will show you how to build and work with dates, parse dates from strings (and deal with invalid strings), and format dates for reporting. From there, you will see how SQL Server's built-in aggregation operators and window functions can solve important business problems like calculating running totals, finding moving averages, and displaying month-over-month differences using realistic sample data sets. You will also see how taking a different perspective on your data can solve difficult problems.
Working with Dates and Times

Free

This chapter covers date and time functionality in SQL Server, including building dates from component parts, formatting dates for reporting, and working with calendar tables.

Aggregating Time Series Data

In this chapter, we will learn techniques to aggregate data over time. We will briefly review aggregation functions and statistical aggregation functions. We will cover upsampling and downsampling of data. Finally, we will look at the grouping operators.

Answering Time Series Questions with Window Functions

In this chapter, we will learn how to use window functions to perform calculations over time, including calculating running totals and moving averages, calculating intervals, and finding the maximum levels of overlap.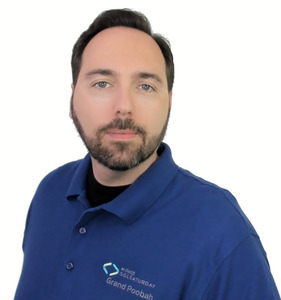 Kevin Feasel
CTO, Envizage
Kevin is a Microsoft Data Platform MVP and CTO at Envizage, where he specializes in data analytics with T-SQL and R, forcing Spark clusters to do his bidding, fighting with Kafka, and pulling rabbits out of hats on demand. He is the lead contributor to Curated SQL (https://curatedsql.com) and author of PolyBase Revealed (forthcoming). A resident of Durham, North Carolina, he can be found cycling the trails along the triangle whenever the weather's nice enough.
See More
What do other learners have to say?
I've used other sites—Coursera, Udacity, things like that—but DataCamp's been the one that I've stuck with.
Devon Edwards Joseph
Lloyds Banking Group
DataCamp is the top resource I recommend for learning data science.
Louis Maiden
Harvard Business School
DataCamp is by far my favorite website to learn from.
Ronald Bowers
Decision Science Analytics, USAA
Join over
9 million learners

and start Time Series Analysis in SQL Server today!
Create Your Free Account
or
By continuing, you accept our
Terms of Use
, our
Privacy Policy
and that your data is stored in the USA. You confirm you are at least 16 years old (13 if you are an authorized Classrooms user).