Time Series Analysis in SQL Server
Explore ways to work with date and time data in SQL Server for time series analysis
Start Course for Free
5 Hours
16 Videos
60 Exercises
Loved by learners at thousands of companies
---
Course Description
SQL Server has a robust set of tools to prepare, aggregate, and query time series data. This course will show you how to build and work with dates, parse dates from strings (and deal with invalid strings), and format dates for reporting. From there, you will see how SQL Server's built-in aggregation operators and window functions can solve important business problems like calculating running totals, finding moving averages, and displaying month-over-month differences using realistic sample data sets. You will also see how taking a different perspective on your data can solve difficult problems.
Working with Dates and Times

Free

This chapter covers date and time functionality in SQL Server, including building dates from component parts, formatting dates for reporting, and working with calendar tables.

Aggregating Time Series Data

In this chapter, we will learn techniques to aggregate data over time. We will briefly review aggregation functions and statistical aggregation functions. We will cover upsampling and downsampling of data. Finally, we will look at the grouping operators.

Answering Time Series Questions with Window Functions

In this chapter, we will learn how to use window functions to perform calculations over time, including calculating running totals and moving averages, calculating intervals, and finding the maximum levels of overlap.
Collaborators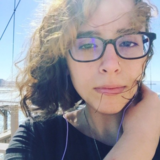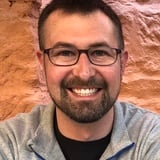 Maham Khan
Senior Data Science Content Developer at DataCamp
Hi, I am a Data Scientist and Senior Content Developer at DataCamp, on a mission to make data skills accessible for everyone. Most recently, I've worked on creating toolkits and exploring experimental applications of data science for urban analytics, disaster risk management and climate change mitigation, at the World Bank. I have a background in Experimental Psychology and Philosophy from the University of Oxford, and Urban Data Science from NYU.
See More
What do other learners have to say?
Join over
12 million learners

and start Time Series Analysis in SQL Server today!