Intermediate SQL Server
In this course, you will use T-SQL, the flavor of SQL used in Microsoft's SQL Server for data analysis.
Start Course for Free
4 Hours
14 Videos
47 Exercises
48,629 Learners
Loved by learners at thousands of companies
---
Course Description
A majority of data is stored in databases and knowing the necessary tools needed to analyze and clean data directly in databases is indispensable. This course focuses on T-SQL, the version of SQL used in Microsoft SQL Server, needed for data analysis. You will learn several concepts in this course such as dealing with missing data, working with dates, and calculating summary statistics using advanced queries. After completing this course, you will have the skills needed to analyze data and provide insights quickly and easily.
One of the first steps in data analysis is examining data through aggregations. This chapter explores how to create aggregations in SQL Server, a common first step in data exploration. You will also clean missing data and categorize data into bins with CASE statements.

This chapter explores essential math operations such as rounding numbers, calculating squares and square roots, and counting records. You will also work with dates in this chapter!

Processing Data in SQL Server

In this chapter, you will create variables and write while loops to process data. You will also write complex queries by using derived tables and common table expressions.

In the final chapter of this course, you will work with partitions of data and window functions to calculate several summary stats and see how easy it is to create running totals and compute the mode of numeric columns.
Collaborators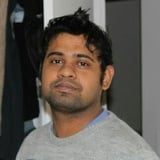 Ginger Grant
Principal Consultant, Desert Isle Group
Ginger is a Data Platform MVP and Microsoft Certified Trainer who shares what she has learned working with data technology with clients by providing training and talks to people around the world. Recently she became an author on the book Exam Ref 70-774 Perform Cloud Data Science with Azure Machine Learning. She runs her own data consultancy practice to help clients analyze data using many different techniques.
See More
Don't just take our word for it
Sort by
there is not much to say. It was just excellent

Everything was well explained and easy to follow!

Well put together, it helped bridge the knowledge gaps that I had.

Loading ...
"A good course."
Matthew W.
"there is not much to say. It was just excellent"
Alex M.
Join over
11 million learners

and start Intermediate SQL Server today!