AI Ethics
Explore AI ethics focusing on principles, fairness, bias reduction, and trust in AI design.
Start Course for Free
1 Hour
11 Videos
30 Exercises
Loved by learners at thousands of companies
---
Course Description
Get an Overview of AI Ethics
This introductory course on AI ethics provides a comprehensive overview of ethical considerations in the fast-paced domain of artificial intelligence. The course spans industry, policy-making, academia, and society at large, covering principles of AI ethics, strategies to foster fair and equitable AI systems, approaches to minimize biases, and methods to address key issues and establish user trust.


Ethical Principles and Challenges
Throughout the course, you will learn about the core principles of ethical AI and expand your understanding of common challenges and opportunities in the field of AI ethics. Through hands-on exercises, you will build your skills to craft ethical AI by design. Begin Learning today!
Approaching AI Ethics

Free

Understand the foundations of AI Ethics and observe some of the challenges of the ethical use of AI.

Below the Surface: AI Ethics

Unpack the core principles of AI Ethics and discover a promising technique, explainable AI (XAI), that can integrate these principles into many AI systems.

The Way Forward: AI Ethics

Discover the value ethical frameworks present to organizations of all sizes and prepare yourself to tackle tomorow's ethical challenges with AI ethics by design.
Collaborators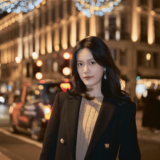 Joe Franklin
Associate Data Literacy and Essentials Manager, DataCamp
Joe received a Master of Science in Predictive Analytics from Northwestern University that he paired with a passion for education to become a stand-out expert in the field of Data Literacy. He is passionate about unlocking the data potential within everyone to succeed in the evolving digital world.
See More
Join over
12 million learners

and start AI Ethics today!