Introduction to Azure
Learn about the power of Microsoft Azure and cloud computing software to help you improve your data engineering skills.
Start Course for Free
3 Hours
12 Videos
48 Exercises
Loved by learners at thousands of companies
---
Course Description
---
Begin your Azure Odyssey Unlock the vast realm of cloud computing with Microsoft Azure. Whether you are an IT enthusiast, developer, or just a cloud novice, this course unveils Azure, offering a roadmap to harness its myriad features seamlessly. You will grasp Azure's role in the cloud cosmos, dive into its diverse offerings, and understand where it stands in the global market.


---
Discover the key Azure building blocks You will decode core components like Azure Regions, Datacenters, and the innovative Azure Resource Manager. This course will help you quickly absorb the essence of Azure services and delve into Azure Compute, Virtual Networks, and more. Learn how they bolster data management by unpacking Azure's storage solutions like Blob Storage and Data Lake.


---
Master Azure management essentials Learn the key topics to become a master at handling Azure's management tasks. Unravel Azure's security framework and its commitment to global compliance standards. Learn to balance between Azure's resource richness and budget constraints. Grasp the ABCs of transitioning to Azure, ensuring a hiccup-free migration.

By the course's culmination, you will possess a solid Azure foundation.
Introduction to Azure Services

Free

Discover Azure's core essentials and its vast ecosystem. Begin your journey by understanding what Microsoft Azure is and what it offers. Get an overview of Azure's core components and learn about the different services provided by Azure.

Azure Compute and Data Management

Dive into Azure's computational capabilities and understand its data solutions. You will learn about Azure Compute, Azure Storage Services, and the different ways to process data within Azure.

Azure Management Essentials

In this final chapter, we delve into Azure's robust suite of tools and services to safeguard data, ensure consistent deployment practices, and adhere to industry-leading compliance standards.
Collaborators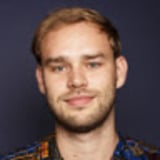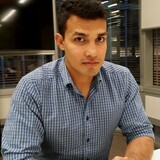 Kevin James
Technical Lead and Training Architect
Kevin is a seasoned technologist with decades of experience in information technology roles across diverse industries, including entertainment, telecommunications, finance, retail, hospitality, pharmaceuticals, manufacturing, government, and consulting. He holds certifications in various products and operating systems and has worked with cloud platforms like AWS and Azure for over ten years.
See More
What do other learners have to say?
Join over
12 million learners

and start Introduction to Azure today!