Pivot Tables in Spreadsheets
Explore the world of Pivot Tables within Google Sheets, and learn how to quickly organize thousands of data points with just a few clicks of the mouse.
Start Course for Free
4 Hours
13 Videos
54 Exercises
Loved by learners at thousands of companies
---
Course Description
Working with large quantities of data in spreadsheets can be difficult and time-consuming. Have you ever wished there was a quick and efficient way to organize and evaluate your data within seconds? Pivot Tables are your answer! In this course we will explore the world of Pivot Tables within Google Sheets, and learn how to quickly organize thousands of datapoints with just a few clicks of the mouse. We will analyze the Average rainfall across multiple US cities, the Top 10 of the Fortune Global 500, and a selection of Films released between 2010 and 2016. You will learn techniques such as sorting, subtotaling, and filtering your data using these real world examples. By the end of the course, you will be able to create your own custom pivot tables with datasets of any size!
Introduction to Pivot Tables for Google Sheets

Free

This chapter will discuss what a pivot table is, how it works, and will lead you through the steps of creating and setting up your first pivot table.

Behind the Scenes of the Pivot Table

This chapter discuss how a pivot table works, and how it deals with the underlying data.

This chapter will discuss more advanced options that will help you to get the most of your pivot tables.

Editing Data and Troubleshooting

This chapter will walk you through modifying data in a pivot table, and troubleshooting various issues you may encounter.
Collaborators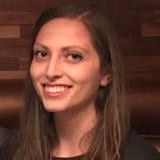 Frank Sumanski
Founder, SpreadsheetAllstars.com
My mission is to share my passion and knowledge of Microsoft Excel, Data, and Analytics with the world. I believe that mastering spreadsheets will provide a great foundation for all Data-centric learning. With over 20 years of experience with Excel in professional and academic environments, and an MBA from Rutgers University, I understand its importance in the modern workplace, and have developed training programs to help others learn the vast capabilities that are available to them.
See More
Don't just take our word for it
Sort by
Even though this is Google Sheets, this is what you should use rather than the Excel track. I wish these people did a course for Excel.

It was easy to follow and gave great information

it was good and sufficient
Join over
12 million learners

and start Pivot Tables in Spreadsheets today!