Deep Learning for Text with PyTorch
Discover the exciting world of Deep Learning for Text with PyTorch and unlock new possibilities in natural language processing and text generation.
Start Course for Free
4 Hours
16 Videos
50 Exercises
Loved by learners at thousands of companies
---
Course Description
Embark on an exciting journey into deep learning for text with PyTorch. This course will equip you with the skills to tackle various text-related challenges. You'll dive into the principles of text processing with encoding and embedding. You'll apply various models, including CNNs, RNNs, GANs, and pre-trained models, using text data. Finally, you'll delve into advanced topics, including transfer learning techniques, attention mechanisms, and how to protect your models from adversarial attacks. By the end of this course, you'll have the skills to build powerful deep learning models for text.
Introduction to Deep Learning for Text with PyTorch

Free

This chapter introduces you to deep learning for text and its applications. Learn how to use PyTorch for text processing and get hands-on experience with techniques such as tokenization, stemming, stopword removal, and more. Understand the importance of encoding text data and implement encoding techniques using PyTorch. Finally, consolidate your knowledge by building a text processing pipeline combining these techniques.

Text Classification with PyTorch

Free

Explore text classification and its role in Natural Language Processing (NLP). Apply your skills to implement word embeddings and develop both Convolutional Neural Networks (CNNs) and Recurrent Neural Networks (RNNs) for text classification using PyTorch, and understand how to evaluate your models using suitable metrics.

Text Generation with PyTorch

Venture into the exciting world of text generation and its applications in NLP. Understand how to leverage Recurrent Neural Networks (RNNs), Generative Adversarial Networks (GANs), and pre-trained models for text generation tasks using PyTorch. Alongside, you'll learn to evaluate the performance of your models using relevant metrics.

Advanced Topics in Deep Learning for Text with PyTorch

Understand the concept of transfer learning and its application in text classification. Explore Transformers, their architecture, and how to use them for text classification and generation tasks. You will also delve into attention mechanisms and their role in text processing. Finally, understand the potential impacts of adversarial attacks on text classification models and learn how to protect your models.
Collaborators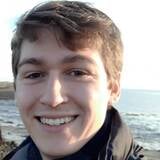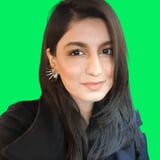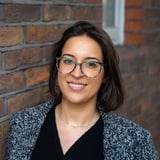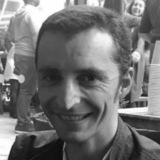 Audio Recorded By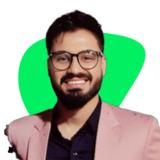 Shubham Jain
Data Scientist
A dynamic and dedicated Artificial Intelligence Researcher and Lecturer, Shubham's expertise lies in Data Science, Machine Learning, Artificial Intelligence, and Software Development applications, skills honed through a rich history of roles in prestigious institutions and companies. Currently, he is pursuing a Ph.D. in Computer Science from the Technological University of Shannon, where he also imparts knowledge as a part-time lecturer, alongside a similar role at the UCD Professional Academy. In the corporate sphere, Shubham has made significant strides, holding the position of Senior Data Scientist at Mastercard and previously contributing as a Senior Researcher at Ericsson. A thought leader in his field, Shubham has presented groundbreaking research in renowned conferences and holds patents in innovative areas of Artificial Intelligence and Machine Learning.
See More
What do other learners have to say?
Join over
12 million learners

and start Deep Learning for Text with PyTorch today!