Sentiment Analysis in Python
Are customers thrilled with your products or is your service lacking? Learn how to perform an end-to-end sentiment analysis task.
Start Course for Free
4 Hours
16 Videos
60 Exercises
Loved by learners at thousands of companies
---
Course Description
Have you left a review to express how you feel about a product or a service? And do you have a habit of checking a product's reviews online before you buy it? This kind of information is valuable not only for you but also for companies. In this course, you will learn how to make sense of the sentiment expressed in various documents. You will use real-world datasets featuring tweets, movie and product reviews, and use Python's nltk and scikit-learn packages. By the end of the course, you will be able to carry an end-to-end sentiment analysis task based on how US airline passengers expressed their feelings on Twitter.
Sentiment Analysis Nuts and Bolts

Free

Have you ever checked the reviews or ratings of a product or a service before you purchased it? Then you have very likely came face-to-face with sentiment analysis. In this chapter, you will learn the basic structure of a sentiment analysis problem and start exploring the sentiment of movie reviews.

Numeric Features from Reviews

Imagine you are in the shoes of a company offering a variety of products. You want to know which of your products are bestsellers and most of all - why. We embark on step 1 of understanding the reviews of products, using a dataset with Amazon product reviews. To that end, we transform the text into a numeric form and consider a few complexities in the process.

More on Numeric Vectors: Transforming Tweets

This chapter continues the process of understanding product reviews. We will cover additional complexities, especially when working with sentiment analysis data from social media platforms such as Twitter. We will also learn other ways to obtain numeric features from the text.

Let's Predict the Sentiment

We employ machine learning to predict the sentiment of a review based on the words used in the review. We use logistic regression and evaluate its performance in a few different ways. These are some solid first models!
Collaborators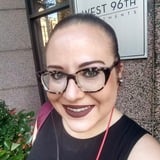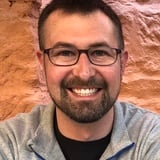 Violeta Misheva
Data Scientist
Violeta is a data scientist passionate about machine learning, natural language processing and fair and explainable algorithms, among others. She supplements her machine learning knowledge with her doctorate in applied econometrics and likes working on complex problems that require multi-disciplinary expertise. She regularly presents projects and initiatives she has worked on at conferences and is an advocate for diversity in the tech industry.
See More
What do other learners have to say?
Join over
12 million learners

and start Sentiment Analysis in Python today!