Introduction to Financial Statements in Power BI
Discover how to use the income statement and balance sheet in Power BI
Start Course for Free
4 Hours
13 Videos
38 Exercises
Loved by learners at thousands of companies
---
Course Description
Analyzing financial statements is an important part of understanding the firm's financial health.


Examine financial statements
In this course, we will examine the financial statements of a fictitious automotive company, Larry's Automotive.


Analyze Income Statements and Balance Sheets
We will focus our analysis on the income statement and balance sheet. You will use data visualization to create custom dashboards for the firm's financial information, which will help you identify trends, KPIs, and errors.


Calculate KPIs
In addition to calculating key performance measures, such as COGs and EBITDA, we will spend time determining key profitability ratios, like profit margin. These skills will put you on a good path to becoming a financial analyst.
The Evolution of the Financial Statement

Free

In this chapter, you'll learn the components the balance sheet and income statement and see how they are derived from the accounting equation. With this information, you will examine these financial statements using DAX and creating key measures.

Budgetary and Forecast planning plays a key role in the financial well-being of a company. By calculating and visualizing the budget, forecast and variance, you will learn how to detect valuable business trends.

Company Performance and Financial Analysis

Performance ratios are financial ratios and other information, that allows a company to determine how well they are doing. You will learn liquidity ratios and how they indicate a firms debt obligation and firm risk.
Collaborators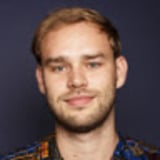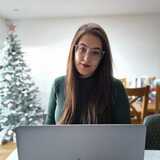 Nikisha Alcindor
Managing Partner of Stater AI Fund
Nikisha D. Alcindor is the Managing Partner of Stater AI Fund. She is a data scientist who specializes in Artificial Intelligence and has 20 years of investing and fundraising experience. Nikisha conducts research that uses artificial intelligence to provide insights on patterns in mergers & acquisitions that are applied to deal restructuring and corporate valuation. She holds an M.B.A. in Finance from Columbia University Graduate School of Business and is the founder of the STEM Educational Institute, Inc.
See More
What do other learners have to say?
Join over
12 million learners

and start Introduction to Financial Statements in Power BI today!