Marketing Analytics in Spreadsheets
Learn how to ensure clean data entry and build dynamic dashboards to display your marketing data.
Start Course for Free
4 Hours
15 Videos
56 Exercises
Loved by learners at thousands of companies
---
Course Description
Spreadsheets are an essential tool for any marketing professional, but how does one keep these spreadsheets clean and accurate - especially when multiple parties contribute data? Data validation and regular expressions are powerful tools for marketing analysts, but having clean data is only half the battle. After we learn how to clean the data, we will visualize it by building charts! Throughout the course, we will explore a dataset that includes the kind of information you will encounter in the world of digital marketing. We will spot errors in metrics using data validation, use regular expressions to aggregate campaign metrics, build charts to analyze campaign performance, and use everything we've learned to build a dynamic dashboard!
Data Validation for Clean Data Entry

Free

In this chapter, you will explore the data validation options that Google Sheets offers to aid in clean data entry. You will also learn about the Bing and Google Ads paid advertising data you will explore throughout the course. After this chapter, you will be able to create spreadsheets that can be used by any number of people, without having to worry about disorganization.

In the digital marketing world, naming conventions may differ among paid advertising campaigns or ad groups, which poses a problem when the user wants to analyze campaign performance. Regular expressions can help match certain strings, replace parts of strings, or extract a portion of a string. In this chapter, you will learn to use regular expressions, along with Google Sheets' built-in functions REGEXMATCH(), REGEXREPLACE(), and REGEXEXTRACT(), to reorganize and aggregate data with ease.

Visualize the Data with Charts

In this chapter, you will explore Google and Bing Ad campaigns and ad group data. In addition to a refresher on some basic charts, you will explore new ways to use these charts and experiment with the chart editor settings to create both informative and visually appealing charts. You will learn to explain paid advertising data through visualizations, which is an important task in the fast-paced digital advertising world.

Build a Paid Search Campaign Dashboard

In the final chapter, you will be tasked with building a paid advertising dashboard that can be dynamically filtered by both source and campaign name. After completing the chapter, you should be able to tackle almost any data mitigation or dashboard creation project that you, or your boss, may think of!
Collaborators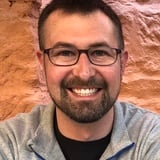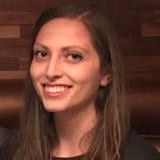 Luke Pajer
Digital Marketing Specialist
Luke is a part of the Digital Marketing Services team at Beacon - a digital marketing agency located in Greensboro, North Carolina. His passion for spreadsheets and data science with python developed during his studies as a Geology major at Baylor University, which helped him find his niche as a Google Analytics expert at Beacon. Beyond business-related projects, Luke enjoys working on projects using JupyterLab - such as developing his own Fantasy Football player rankings or generating March Madness brackets.
See More
What do other learners have to say?
Join over
12 million learners

and start Marketing Analytics in Spreadsheets today!