Sentiment Analysis in R
Learn sentiment analysis by identifying positive and negative language, specific emotional intent and making compelling visualizations.
Start Course for Free
Loved by learners at thousands of companies
---
Course Description
Add sentiment analysis to your text mining toolkit! Sentiment analysis is used by text miners in marketing, politics, customer service and elsewhere. In this course you will learn to identify positive and negative language, specific emotional intent, and make compelling visualizations. You will end the course by applying your sentiment analysis skills to Airbnb reviews to learn what makes for a good rental.
Fast & dirty: Polarity scoring

Free

In the first chapter, you will learn how to apply qdap's sentiment function called polarity() .

Sentiment analysis the tidytext way

In the second chapter you will explore 3 subjectivity lexicons from tidytext. Then you will do an inner join to score some text.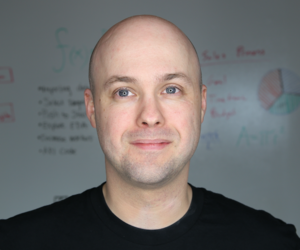 Ted Kwartler
Adjunct Professor, Harvard University
Ted Kwartler is the VP, Trusted AI at DataRobot. At DataRobot, Ted sets product strategy for explainable and ethical uses of data technology in the company's application. Ted brings unique insights and experience utilizing data, business acumen and ethics to his current and previous positions at Liberty Mutual Insurance and Amazon. In addition to having 4 DataCamp courses he teaches graduate courses at the Harvard Extension School and is the author of Text Mining in Practice with R.
See More
What do other learners have to say?
Join over
10 million learners

and start Sentiment Analysis in R today!