DataCamp Talent
Connect with top companies looking to hire data talent
Create your professional profile, match with top employers looking to hire, and land your dream data job.
Get Started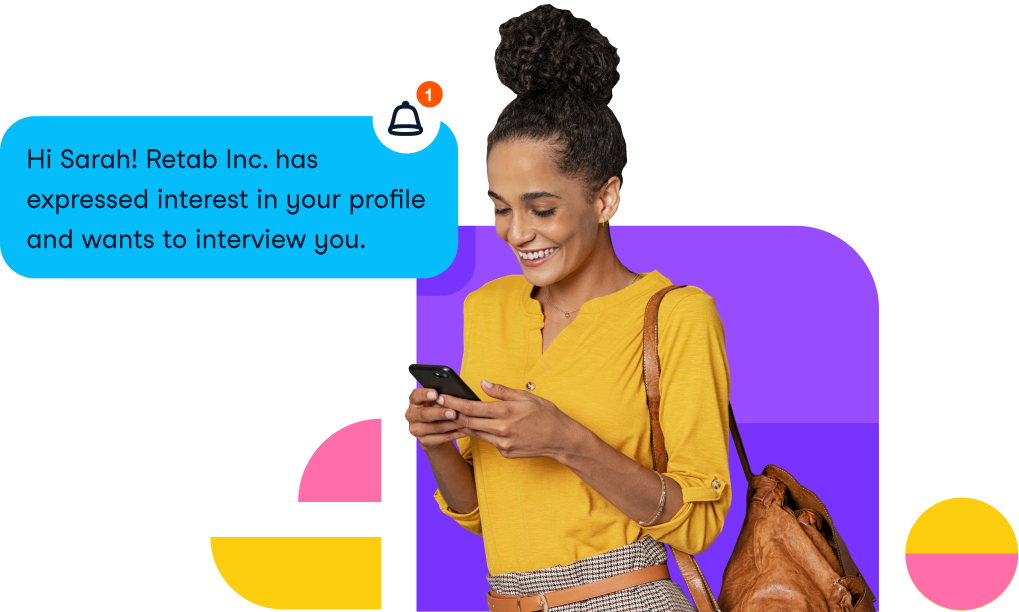 What is DataCamp Talent?
DataCamp Talent

simplifies recruiting for data roles.

Create your profile and let top companies recruiting for data roles reach out to you directly. And there's no pressure—all profiles on DataCamp Talent are completely anonymous until there's a mutual match from both you and the hiring team.
How DataCamp Talent works
Take assessments to prove your skills
Have Employers reach out to you
Agree to share your profile
Match with top companies

hiring data talent

Create a profile and have potential employers reach out to you directly.
Get in front of employers
faster
Get certified by DataCamp to get your profile featured and increase your chances of potential employers reaching out to you.
Build your
skills map
Take assessments on DataCamp and prove your skills are job-ready. The more advanced your skills map, the higher the chances of employers reaching out to you for interviews.
Bias-free

hiring practices

At DataCamp, it's all about your skills. We remove identifying details like your name and profile photo so you can be sure you're getting matched based on the skills and experience you have.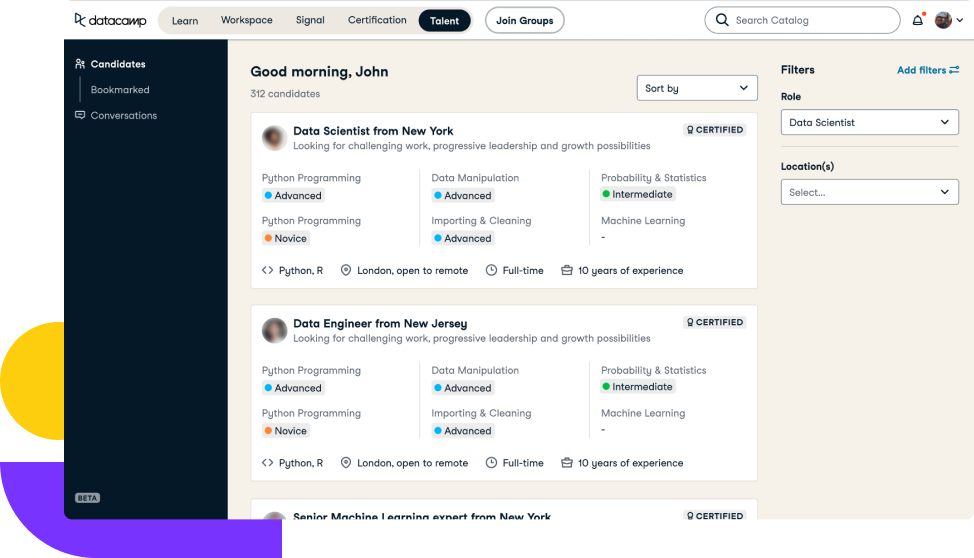 Control
who can see

your profile

All profiles are anonymized until there is a mutual match from both you and the potential employers.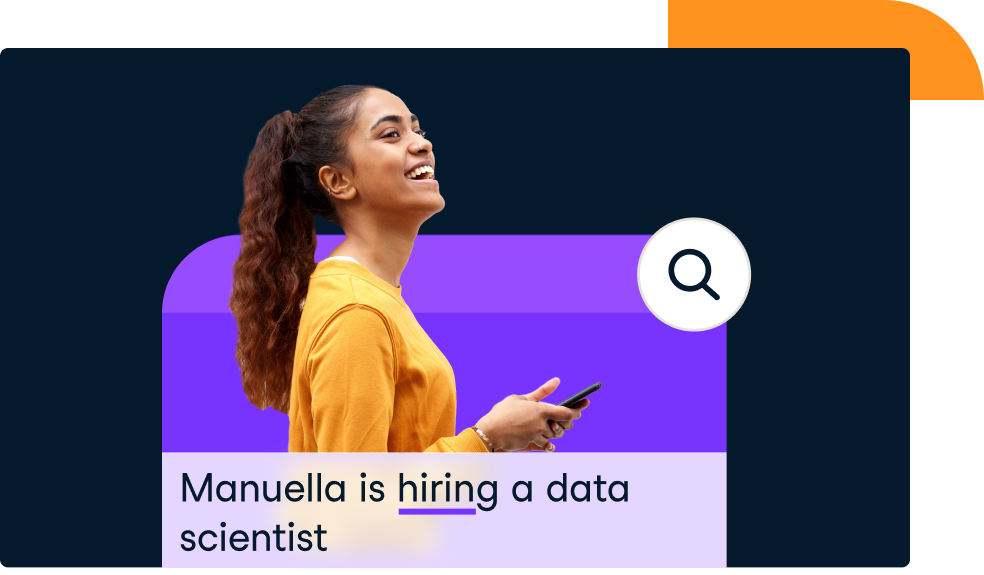 Filter

through the noise

All job recruiters reach out to you directly, so you know they're actively hiring.
DataCamp learners work at top data-led companies around the world