Communicating Data Insights
Data-driven organizations consistently rely on insights to inspire action and drive change.
Start Course for Free
2 Hours
12 Videos
38 Exercises
Loved by learners at thousands of companies
---
Course Description
Understand the Importance of Data-driven Insights
Data-driven organizations consistently rely on insights to inspire action and drive change. Communicating these insights clearly and effectively is becoming increasingly important to stand out in our data-rich environment. This non-technical course will give you the skills to feel confident in understanding and communicating data insights.

You'll start by learning why insights from data are valuable to organizations and how to select the proper method for sharing your knowledge with others. You'll learn to distinguish between the four types of communication and understand the strengths and weaknesses of each.


Explore the Power of Visualizations
You will uncover why visualizations are one of the most powerful tools for communicating data insights. You'll also explore how to apply best practices and internalize the core concepts behind compelling visualizations.

You'll finish by diving into data storytelling to bring all your new skills to life in one neat package. By the end of the course, you'll have leveled up your communication skills through the power of narrative, visualizations, and context to become an expert communicator with data.
Communicating Information

Free

In this chapter, you will learn about how we communicate with each other and begin developing best practices for sharing data insights.

In this chapter, you'll explore and understand the principles guiding simple visualizations and discover the goals and impact of effective data visuals.

In this chapter, you'll learn about data storytelling and how it's a powerful tool for communicating data insights. You will understand the power and importance of telling a good story and walk through an example of data storytelling in action.
Collaborators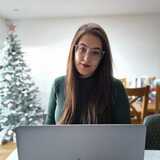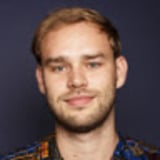 Joe Franklin
Associate Data Literacy and Essentials Manager, DataCamp
Joe received a Master of Science in Predictive Analytics from Northwestern University that he paired with a passion for education to become a stand-out expert in the field of Data Literacy. He is passionate about unlocking the data potential within everyone to succeed in the evolving digital world.
See More
What do other learners have to say?
Join over
12 million learners

and start Communicating Data Insights today!