Data Connections in Power BI
Discover the different ways you can enhance your Power BI data importing skills.
Start Course for Free
2 Hours
9 Videos
24 Exercises
Loved by learners at thousands of companies
---
Course Description
Building Connections
Data connections are an essential part of Power BI. In this course, you will be introduced to the many different options for connecting to data.


Understand Power BI Desktop vs Service
You'll learn the differences between Power BI Desktop and Power BI Service when it comes to data connections. You'll also learn about the different ways that Power BI stores data when connecting to a source, and how you are able to amend connections after they have been made.


Utilize Parameters and M Language
Finally, you'll learn how you can use parameters and M Language in Power BI Desktop to level up your handling of data import processes.
Data Connections in Power BI

Free

Whenever using Power BI, a data connection is required. In this chapter, you'll be introduced to commonly used data connections for Power BI. You'll also get an insight into the data connection features of Power BI Serice while finally having the chance to carry out your own database connection.

It's time to take the next step in your data connections journey! Through hands-on exercises, you will interact with a new database connection and learn how different settings can be changed. You'll also learn about the different storage modes offered by Power BI and how you can use coding to alter the import process.

In this chapter, you'll learn how to create parameters that can be used for incremental refreshes. You will also implement an incremental refresh on your data connection. Finally, you'll understand how M Language can be utilized to tackle issues with your data import processes.
Collaborators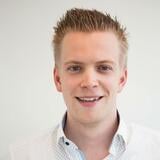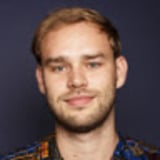 Iason Prassides
Content Developer at DataCamp
Iason holds a Master's degree in Chemistry from UCL and is now a Content Developer at DataCamp. He is also a certified Power BI data analyst. Prior to working at DataCamp, Iason held a number of analytics roles within a range of industries across different countries. Having a passion for education, data, and storytelling, he has found a great place at DataCamp to develop engaging content for learning. As an avid sports fan, he has a keen interest in sports statistics
See More
What do other learners have to say?
Join over
12 million learners

and start Data Connections in Power BI today!