Data Literacy Case Study: Remote Working Analysis
Improve data literacy skills by analyzing remote working policies.
Start Course for Free
1 Hour
6 Videos
23 Exercises
Loved by learners at thousands of companies
---
Course Description
Ready to apply your data literacy skills to a real-world case study?
Explore The Benefits of Remote Working
In this case study, you'll use your data literacy skills to work as a consultant for a fictitious company and investigate its current remote working policy and ways to improve it.
Tackle Real-World Problem From Start to Finish
Through hands-on exercises, you'll go step-by-step from identifying the business problem to communicating the right insights. You'll practice data literacy skills, including breaking the business problem down to analytical questions, choosing the right type of analytics, communicating insights effectively using visualizations and narrative structure, and formulating recommendations for your clients.
Getting to Know the Case Study

Free

Polaris Tech has hired you as a consultant to help them improve their remote working policy. They have a dataset they wish you and your team to analyze. To start, you'll get to know the business problem and the dataset better. You'll also plan out your analysis strategy from problem to actionable insights.

Investigating Remote Working Habits

Now that you've planned out your analysis strategy and got to know the data, it is time for the main analysis of the remote working survey. You'll follow along with your team and practice how to build up to delivering actionable insights for Polaris Tech. Once the results are in, you'll practice how to use communication tools like visualizations, narrative structure, and the right format to help Polaris Tech make the most of its data.
Collaborators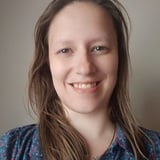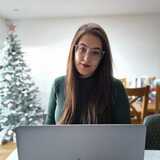 Maarten Van den Broeck
Senior Content Developer at DataCamp
Maarten is an aquatic ecologist and teacher by training and a data scientist by profession. He is also a certified Power BI and Tableau data analyst. After his career as a PhD researcher at KU Leuven, he wished that he had discovered DataCamp sooner. He loves to combine education and data science to develop DataCamp courses. In his spare time, he runs a
symphonic orchestra
.
See More
What do other learners have to say?
Join over
12 million learners

and start Data Literacy Case Study: Remote Working Analysis today!