Instructor(s):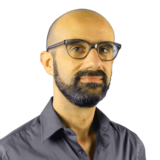 Rick Scavetta
Rick Scavetta is a biologist, workshop trainer, freelance data scientist and cofounder of Science Craft, a company dedicated to helping scientists better understand and visualize their data. Rick's practical, hands-on exposure to a wide variety of datasets has informed him of the many problems scientists face when trying to visualize their data.
Filip Schouwenaars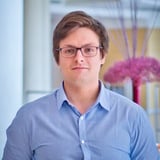 Vincent Vankrunkelsven
Course Description
This ggplot2 tutorial builds on your knowledge from the first course to produce meaningful explanatory plots. We'll explore the last four optional layers. Statistics will be calculated on the fly and we'll see how Coordinates and Facets aid in communication. Publication quality plots will be produced directly in R using the Themes layer. We'll also discuss details on data visualization best practices with ggplot2 to help make sure you have a sound understanding of what works and why. By the end of the course, you'll have all the tools needed to make a custom plotting function to explore a large data set, combining statistics and excellent visuals.