Introduction to Databricks
Learn about the power of Databricks Lakehouse and help you scale up your data engineering and machine learning skills.
Start Course for Free
4 Hours
19 Videos
60 Exercises
Loved by learners at thousands of companies
---
Course Description
---
Learn the power of the Lakehouse In today's data-filled world, we need tools that allow us to be as data-driven as possible. This course guides you from start to finish on how the Databricks Lakehouse Platform provides a single, scalable, and performant platform for your data processes. Working through a real-world dataset will teach you how to accomplish various tasks within the Databricks platform. You'll start the course by learning how to administer the Databricks platform and ensuring your environment is set up securely.


---
Practice scalable data engineering After setting up your workspace, you will learn how to create powerful data pipelines using Databricks. You will apply different transformations to the dataset, moving it from Bronze to Silver and then Gold in a Medallion architecture. You will learn how Databricks clusters provide readily available compute power and scalability. You will set up an end-to-end Databricks Workflow to automate your entire data pipeline.


---
Use the Lakehouse as your data warehouse A key part of the Lakehouse architecture is that you can query your data storage like a traditional data warehouse. In this section, you will learn how Databricks SQL gives you the data warehousing performance you want on top of your data lake. You will learn how to create queries using standard ANSI SQL, and use those results to create ad-hoc dashboards against your entire dataset.


---
Implement governed data science and machine learning Finally, you will learn how Databricks provides a complete set of tools for data science and machine learning use cases. You will learn to track and evaluate your models using the fully integrated MLFlow framework for MLOps. You will learn how the Feature Store and Model Registry simplify the process of creating production-quality machine-learning models. Finally, you will learn how to deploy and monitor your models using built-in model serving capabilities.
Introduction to Databricks

Free

Learn about the new lakehouse paradigm for your cloud data strategy and how the Databricks Lakehouse platform can modernize your data architecture. Understand the foundational components of the Databricks platform and how they all fit together.

Learn how to process, transform, and clean your data using Databricks functionality. Practice using capabilities such as the Delta storage format, Delta Live Tables, and Workflows together to create an end-to-end data pipeline.

Databricks SQL and Data Warehousing

Use the Databricks Lakehouse platform as your data warehousing solution for your Business Intelligence (BI) use cases. Use the built-in SQL-optimized capabilities within Databricks to create queries and dashboards on your data.

Databricks for Large-scale Applications and Machine Learning

Use Databricks to manage your Machine Learning pipelines with managed MLFlow. Follow the model development lifecycle from end-to-end with the Feature Store, Model Registry, and Model Serving Endpoints to create a robust MLOps platform in the lakehouse.
Collaborators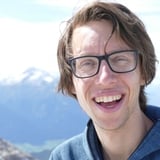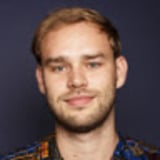 Kevin Barlow
Data Professional
Kevin has over a decade of experience working with data in various applications. He is passionate about helping people and companies find insights from their data and hopes to teach you some of the strategies and techniques he has learned throughout his career.
See More
Join over
12 million learners

and start Introduction to Databricks today!