Instructor(s):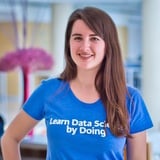 Lore Dirick
Lore is a data scientist at DataCamp. She obtained her PhD in Business Economics and Statistics at KU Leuven, Belgium. During her PhD, she collaborated with several banks working on advanced methods for the analysis of credit risk data. At DataCamp, she is in charge of building out the Applied Finance curriculum.
Matt Isaacs
Matthew Isaacs is a course development intern at DataCamp and a PhD candidate in Political Science at Brandeis University. His research uses time series methods to understand political violence and civil war.
Course Description
This follow-up course on manipulating time series data in R does not cover new data manipulation concepts. Instead, you will strengthen your knowledge of the topics covered in Manipulating Time Series Data in R with xts & zoo using new exercises and interesting datasets.