Analyzing Social Media Data in R
Extract and visualize Twitter data, perform sentiment and network analysis, and map the geolocation of your tweets.
Start Course for Free
Create Your Free Account
or
By continuing, you accept our
Terms of Use
, our
Privacy Policy
and that your data is stored in the USA. You confirm you are at least 16 years old (13 if you are an authorized Classrooms user).
Loved by learners at thousands of companies
---
Course Description
Analyzing data from social media can provide you with valuable insights. It can inform campaign strategies, improve marketing and sales, measure customer engagement, perform competitor analysis, and identify untapped networks. In this course, you'll use R to extract and visualize Twitter data, perform network analysis, and view the geolocation of tweets. You'll use a variety of datasets to put what you've learned into play, including tweets about celebrities, technology companies, trending topics, and sports.
Understanding Twitter data

Free

Get started with understanding the power of Twitter data and what you can achieve using social media analysis. In this chapter, you'll extract your first set of tweets using the Twitter API and functions from the powerful 'rtweet' library. Then it's time to explore how you can use the components from your extracted Twitter data to derive insights for social media analysis.

It's time to go deeper. Learn how you can apply filters to tweets and analyze Twitter user data using the golden ratio and the Twitter lists they subscribe to. You'll also learn how to extract trending topics and analyze Twitter data over time to identify interesting insights.

A picture is worth a thousand words! In this chapter, you'll discover how you can visualize text from tweets using bar plots and word clouds. You'll learn how to process tweet text and prepare a clean text corpus for analysis. Imagine being able to extract key discussion topics and people's perceptions about a subject or brand from the tweets they are sharing. You'll be able to do just that using topic modeling and sentiment analysis.

Network Analysis and putting Twitter data on the map

Twitter users tweet, like, follow, and retweet creating complex network structures. In this final chapter, you'll learn how to analyze these network structures and visualize the relationships between these individual people as a retweet network. By extracting geolocation data from the tweets you'll also discover how to display tweet locations on a map, and answer powerful questions such as which states or countries are talking about your brand the most? Geographic data adds a new dimension to your Twitter data analysis.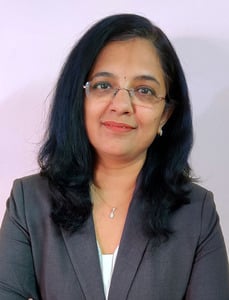 Sowmya Vivek
Data Science Coach
Sowmya is an independent consultant and data science coach in Machine Learning, Deep Learning & NLP. She has worked on different projects across Deep learning and NLP, business intelligence, workflow optimization, and e-learning content development. She is a visiting faculty for executive programs on business analytics and NLP. She loves blogging on data science and NLP. Check out her blog at
Sowmya Vivek
.
See More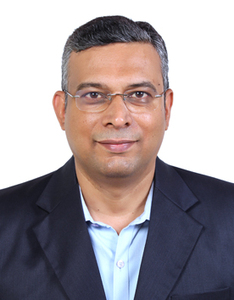 Vivek Vijayaraghavan
Data Science Coach
Vivek is a data science trainer and consultant in analytics specializing in the areas of machine learning and natural language processing. He is a certified six sigma black belt and business analytics professional and has over two decades of experience across content management, operations, process excellence, analytics, and business intelligence.
See More
What do other learners have to say?
I've used other sites—Coursera, Udacity, things like that—but DataCamp's been the one that I've stuck with.
Devon Edwards Joseph
Lloyds Banking Group
DataCamp is the top resource I recommend for learning data science.
Louis Maiden
Harvard Business School
DataCamp is by far my favorite website to learn from.
Ronald Bowers
Decision Science Analytics, USAA
Join over
9 million learners

and start Analyzing Social Media Data in R today!
Create Your Free Account
or
By continuing, you accept our
Terms of Use
, our
Privacy Policy
and that your data is stored in the USA. You confirm you are at least 16 years old (13 if you are an authorized Classrooms user).